Non-Emergency
Medical Transportation
Rides to and from the doctor: Explore Our non-emergency medical transportation. Due to high volume Age Well requires all rides to be scheduled at least five (5) business days in advance.
We exist to provide resources to Orange County's older adults which support their independence and promote their health & wellbeing. We do this through our nutrition programs, like Meals on Wheels and Senior Café, our transportation program, our Health & Wellness programs, and our Case Management program.
Providing seniors to and from their non-emergency medical appointments. Due to high volume seniors
must call to reserve 5 business days in advance.
Eligible participants must complete an enrollment form prior to using the service, which can be found below.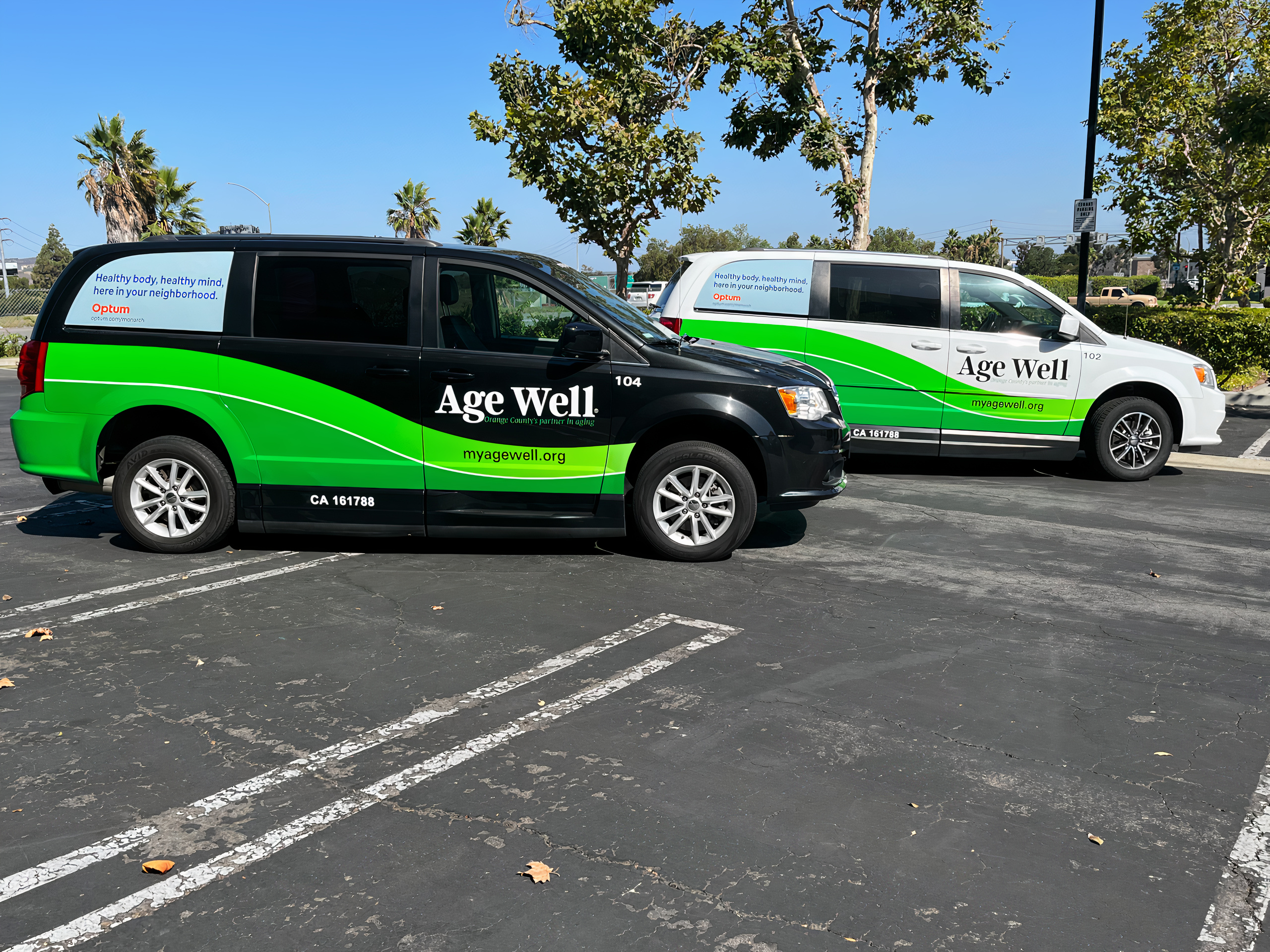 Who Qualifies
Participants must be at least 60 years of age and reside within the South Orange County designated service area. In addition to medical facilities within our service area, this program also serves Kaiser Lakeview and Kraemer Medical Offices Anaheim, UCI Orange, St. Joseph's Orange, and the VA Long Beach Veterans Hospital. Other destination addresses that fall outside of the designated service area are limited to a maximum trip length of 15 miles from the client's residence to the medical facility.​

Clients are limited to a maximum of 16 one-way trips per month (or 8 round trips).
Cost of Rides
Cost: Participants pay $ 2.00 per trip. Caregivers, spouses, and companions travel free – three per member. Please keep in mind that participants are limited to a maximum of 16 one-way trips per month (or 8 round trips).
Hours & Scheduling
Program hours are Monday through Friday, 7:00 am – 6:00 pm (excluding observed holidays).

Rides must be scheduled at least five (5) business days in advance and will be subject to availability.

Observed holidays: New Year's Day, MLK Jr. Day, President's Day, Memorial Day, Independence Day, Labor Day, Veteran's Day, Thanksgiving (Th, F), Christmas Day .
Please follow the three steps below. To view or download the corresponding flyers + PDF's please click the buttons found in each section. If you have any questions or complications please do not hesitate to reach out for assistance.
Read the informational flyer which will explain the program in full.
Download and read the application guide which will show you how to properly fill out the application.
Download and fill out the application, to be submitted via mail to Age Well Senior Services address.
The LA Times • Voted Best of OC
Best Senior Transportation in Orange County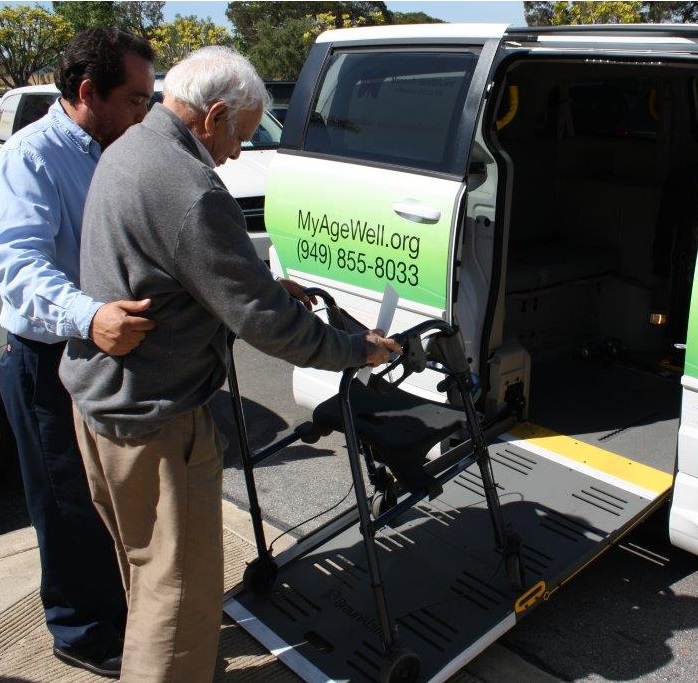 I have appreciation for the transportation that I receive in order to take myself to the doctor's. It is so important to make sure that I am able to get to my doctor's appointments and thanks to you all of the stress of figuring out my transportation has been solved. So thank you from the bottom my of heart."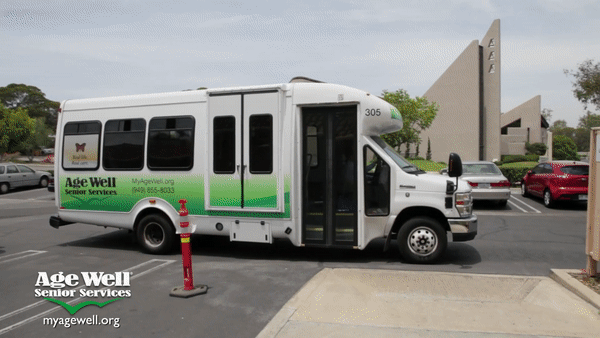 Age Well is always looking for like-minded individuals to join our team! Explore our current job opportunities.
Let's be friends. Get to know Age Well and what we do by following us on Instagram of Facebook #OCagewell