Since 1975 we have been providing programs and resources for Orange County's older adults with the sole mission of promoting their vitality, purpose, supporting their independence and health and well-being to age well. We are a non-profit 501(c)3.
We're built on one simple but powerful belief: that everyone has the ability to Age Well.
SERVING ORANGE COUNTY SINCE 1975
We exist to provide resources to Orange County's older adults which support their independence and promote their health & wellbeing. We do this through our nutrition programs, like Meals on Wheels and Congregate, our transportation program, our Adult Day Care Classes and our Case Management program.

At Age Well Senior Services, we're doing our best to make sure no senior in need goes hungry by providing our vital nutrition programs – Meals on Wheels and Senior Center Lunch. Annually, we deliver over 300,000 nutritious meals through Meals on Wheels to seniors who are living at home with little or no assistance to obtain adequate meals.
MEALS ON WHEELS DELIVERED
GRAB & GO LUNCHES PROVIDED
NON-EMERGENCY MEDICAL TRANSPORTATION RIDES
HOURS OF WELLBEING CHECK-INS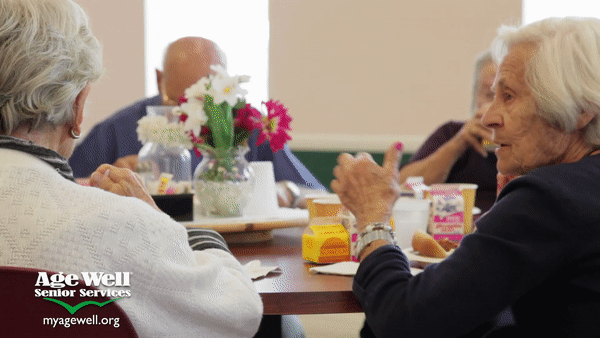 LEARN MORE ABOUT WHAT WE DO
 Get to know us and what we do by following us on Instagram of Facebook.