we're on a mission to make sure No senior goes hungry.
nutrition • community • impact
Annually, we deliver over 300,000 nutritious meals through Meals on Wheels to seniors who are living at home with little or no assistance to obtain adequate meals. We serve all ages (60+) and all incomes with a suggested donation of $9 per day, though no one who is eligible is turned away for inability to pay. Our approach to deliver more than a meal means we also provide friendly Wellness Checks to alleviate loneliness while monitoring health & wellness.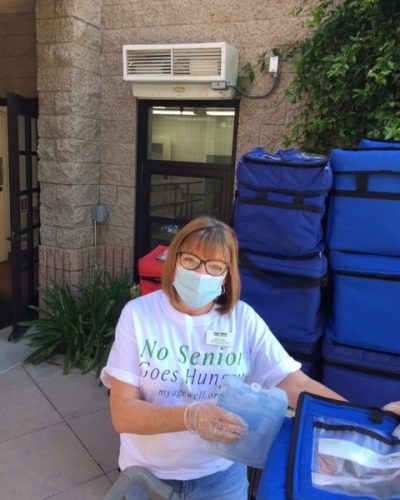 We are your Meals on Wheels provider for Orange County, California. Please see below to learn about the program, if you qualify and how to request. 
areas we serve
Serving Seniors (60+) living in 21 Orange County cities.
Aliso Viejo (92656)
Capistrano Beach (92624)
Corona Del Mar (92625)
Coto De Caza (92679)
Dana Point (92629)
Foothill Ranch (92610)
Laguna Beach (92651 & 92652)
Laguna Hills (92653)
Laguna Niguel (92677)
Laguna Woods (92637)
Lake Forest (92630)

Ladera Ranch (92694)
Las Flores (92688)
Mission Viejo (92691, 92692)
Newport Beach (92660 & 92663)
Newport Coast (92657)
Rancho Santa Margarita (92688)
San Clemente (92672, 92673, 92674)
San Juan Capistrano (92675 & 92693)
Silverado Canyon (92676)
Trabuco Canyon (92678 & 92679)
Who Qualifies
To qualify for Meals on Wheels you or your loved one must:
• Be 60+ years old.
• Be a resident in one of the areas we serve.
• Must be homebound because of disability, illness, or lack of mobility. This means you may have a hard time with shopping or preparing food, and don't have a friend of family member around to always help.
If you are in need of Meals on Wheels and are not in our service area, please contact National Meals on Wheels at 1(800) 677-1116
How can i sign up?
To request meals please click the link listed below. There you will find a list of senior centers, then pick the one nearest home, give them a call and tell them you'd like to request Meals on Wheels. You can always call us if you have any questions, or if you need help. Our number is 949-855-8033

Click Here To Find The Senior Center Nearest You
what can i expect
Meals on Wheels is more than a meal, it's being apart of a community that cares for the wellbeing of their senior neighbors, & likes having fun. 
You'll get to know your drivers as they greet you with a smile and friendly chat!
A friendly daily visit means someone is always making sure all is well or that in case of an emergency, or problem medics will be called and families will be notified. 
delivery information
Our friendly volunteers deliver meals Monday through Friday between the hours of 10:30 AM and 1:00 PM (excluding observed United States holidays).

Observed Holidays Include: New Year's Day, MLK Jr. Day, President's Day, Memorial Day, Independence Day, Labor Day, Veteran's Day, Thanksgiving (Thursday, Friday), Christmas Day (Please note: senior centers may have varying holiday closures and program availability.)
Specifically created by our registered dietitian to meet the nutritional needs of older adults, each delivery consists of three meals.
Daily Meals include breakfast, lunch, and dinner Monday – Friday.

1. A hot ready-to-eat meal
2. A cold meal to eat later in the day
3. A breakfast meal to be eaten the following morning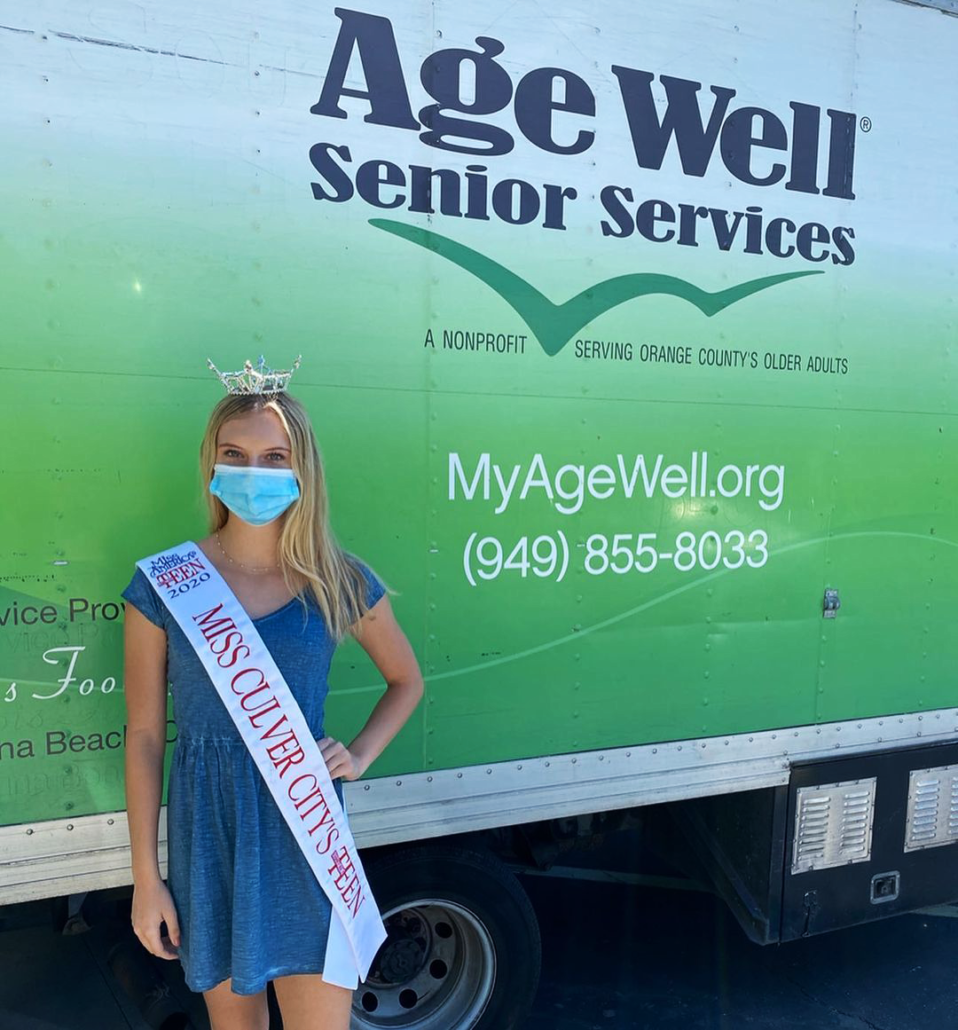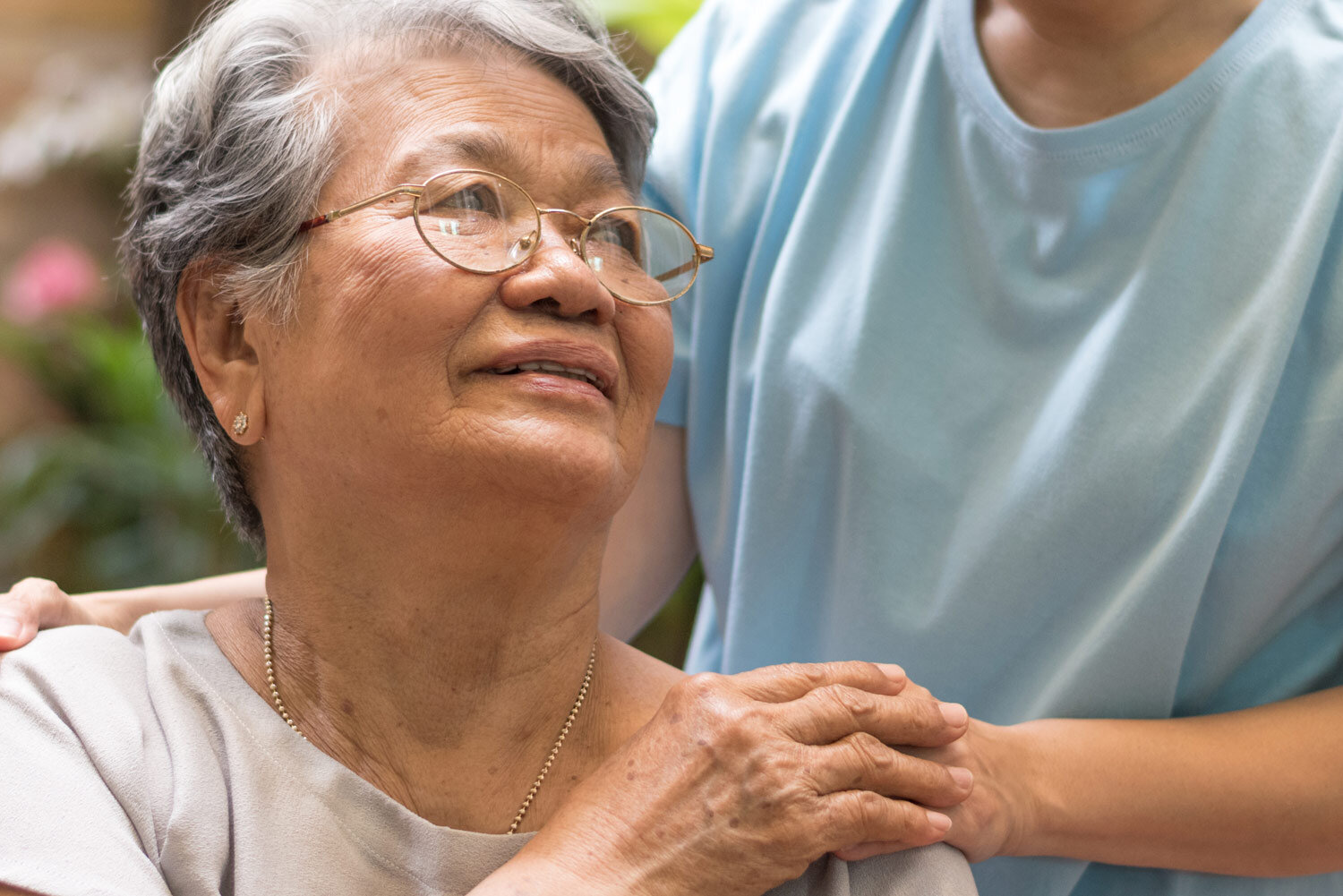 After my daughter moved to Canada I wasn't sure how I was going to do without her help, but luckily I was told about Meals on Wheels and Age Well. The meals have made life stable for both her and I. I know she does not have to worry as much, and neither do I. On top of that the senior center has filled my days with so much joy and friendship that I did not expect."
Meals on wheels participant