Stay connected while staying home with online events, classes, exercise & more.
Since we can't meet in person, we've established a way to stay connected while staying home!  Introducing the online event portal, where you can enjoy classes and activities from the comfort of home. These classes and workshops will cover health & wellness, music & entertainment, fitness & activities. Learn something new, stay active, or simply find new methods of entertainment. These events are updated weekly and open to everyone, all you have to do is RSVP!
Virtual Medicare Class! Three Sessions
Join us February 28 at 11 AM, March 25th at 11 AM, April 11th at 11 AM
Come learn the basics for medicare! Join us on February 28th, March 25th, or April 11th at 11 AM! RSVP by calling.
Join us every Sunday starting March 14th from 3:00 – 4:00 PM
Join young musicians from the Orange County School of the arts in an incredible musical journey! No fee to join!

Gain a deeper understanding and appreciation of music with weekly music listening, music theory, and composition classes!

A fun weekly learning & social experience you won't want to miss!

If you have any questions or need help with ZOOM please feel free to email or call us before the session sowe can assist you!
Second Meeting: March 3rd, 4:30 – 5:30 PM.
Come join Dialogue Society UCI for our bi-monthly virtual book club where during the month of February we will be discussing Call of the Wild by Jack London during two virtual events, free to you!
Monday, March 22nd, 7:00 pm – Talk about film before viewing Monday, March 29th, 7:00 pm – Discuss film after viewing
Have you ever been interested in gaining more insight into the films that you watch? Theo Siegel presents educational talks of classic films from the 1930s to the late 1960s. This online class will have two sessions.

The first session will have a discussion using slides in a PowerPoint presentation to illustrate the making of "The African Queen" in which we will talk about the director, casting, production, reception, and legacy of the film today. Then we will have a week to watch the film on our own through various platforms where the film is available.

Session two will take place a week later where we will have a discussion on the film and the reactions to it.

Join Theo Siegel for this unmissable virtual event!
Saturday, March 6th 3:00 PM – 4:00 PM
Come join Dialogue Society UCI for a virtual origami session! 1 hour of creativity from the comfort & safety of your home.

What to bring? 3-4 pieces of square shaped paper
First Discussion December 16th: 4:30 – 5:30 PM
Sections 1 & 2: Feathers from a Thousand Li Away & The Twenty-Six Malignant Gates


Second Discussion December 30th: 4:30 – 5:30 PM
Sections 3 & 4: American Translation & Queen Mothers of the Western Skies
Come join Dialogue Society of UCI in our bimonthly discussions! During the month of December, we will be talking about Amy Tan's novel: The Joy Luck Club.
Dialogue Society Online Book Club!
Join us January 13th from 4:30-5:30 PM!
January 27th 4:30-5:30 PM!
Come join Dialogue Society at UCI where during the month of January, we will be discussing Lord of the Flies!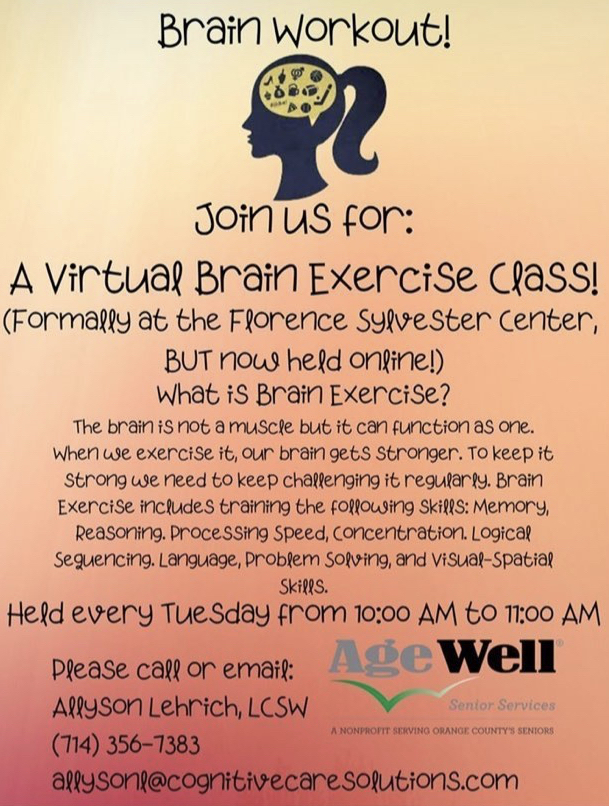 Every Tuesday 10:00 AM to 11:00 AM 
The brain is not a muscle but it can function as one. When we exercise it, our brain gets stronger. To keep it strong we need to keep challenging it regularly. Brain exercise includes training the following skills: memory reasoning, processing speed, concentration, logical sequencing, language, problem-solving and visual-spatial skills.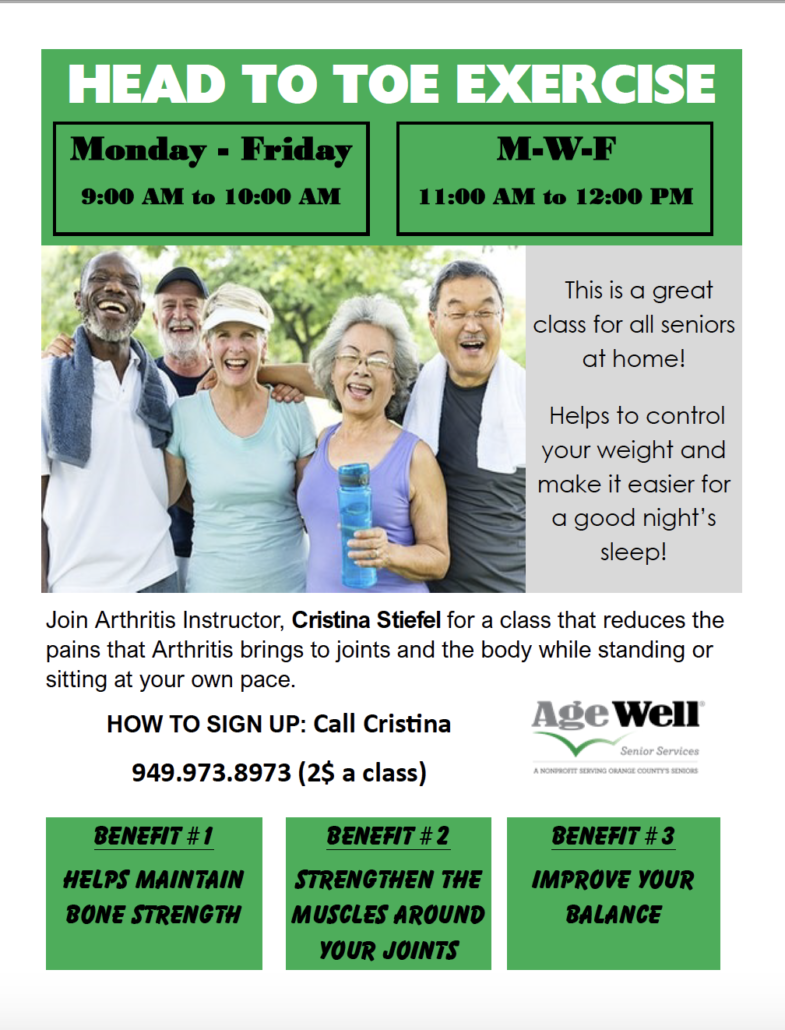 Monday – Friday 9:00 AM to 10:00 AM
M-W-F 11:00 AM to 12:00 PM
This is a great class for all seniors at home! Helps to control your weight and make it easier to get a good night's sleep! Join Arthritis Instructor, Cristina Stiefel for a class that reduces the pain that arthritis brings to the joints and body while standing or sitting at your own place!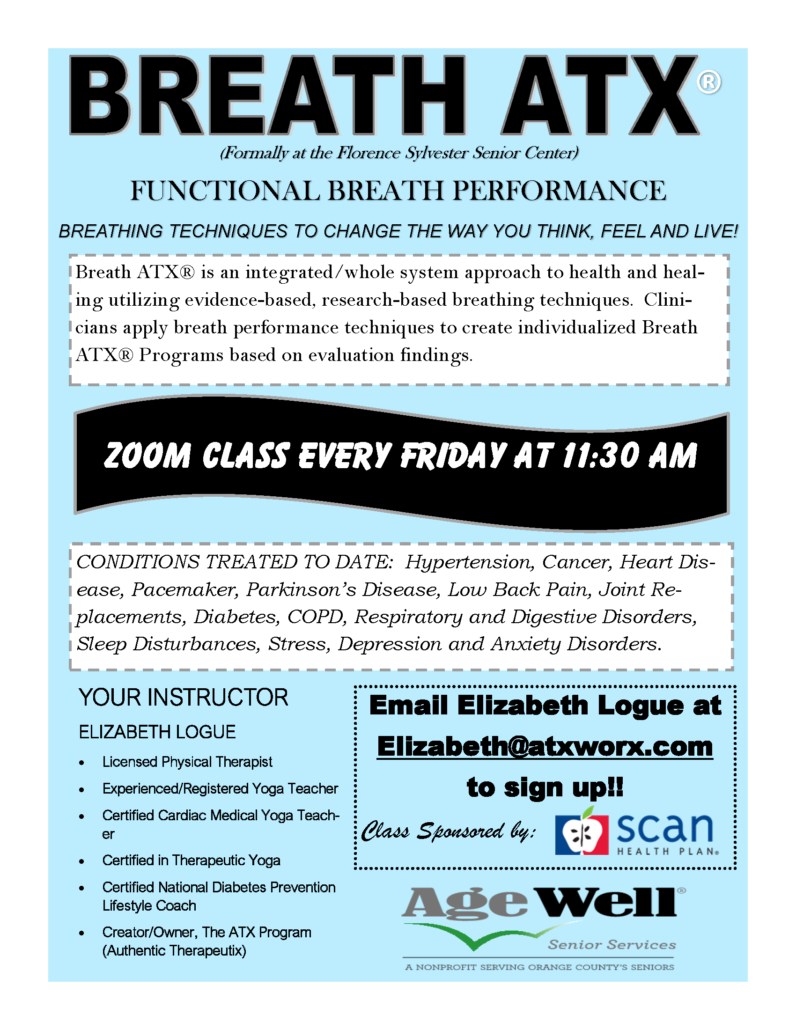 Breath ATX Functional Breath Performance
Breath ATX is an integrated/whole system approach to health and healing. Utilizing evidence-based, research-based breathing techniques. Clinicians apply breath performance techniques to create individualized Breath ATX Programs based on evaluation findings.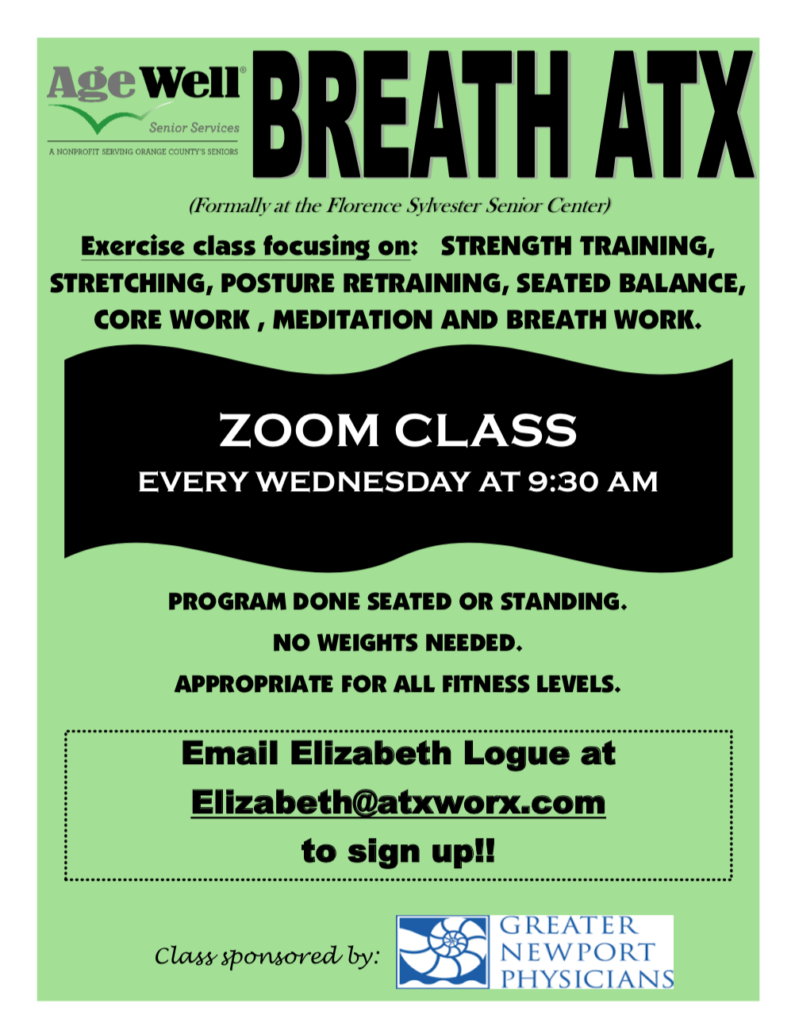 Every Wednesday at 9:30 AM
Formerly at Florence Sylvester Senior Center – Strength Training, Stretching, Posture Retraining, Seated Balance, Core Work , Meditation & Breath Work!
Program done seated or standing. No weights needed. appropriate for all fitness levels.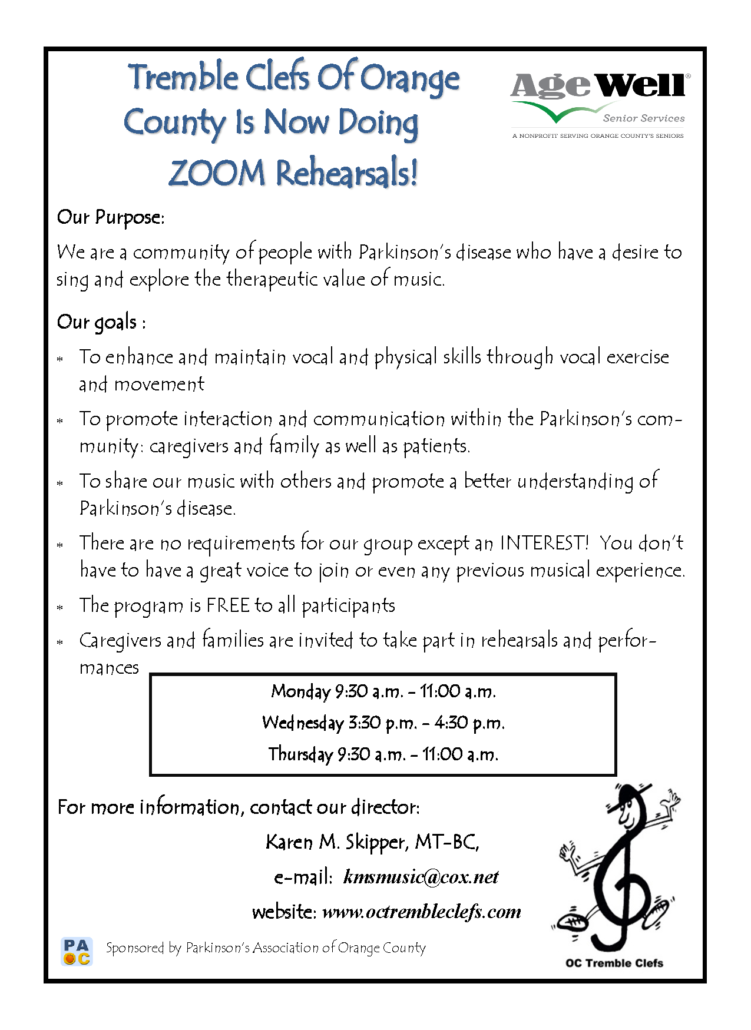 Monday 9:30 AM – 11:00 AM
Wednesday 3:30 PM – 4:30 PM
Thursday 9:30 AM – 11:00 AM
Our Purpose: We are a community of people with Parkinson's disease who have a desire to sing and explore the therapeutic value of music
Our Goals:
• To enhance and maintain vocal and physical skills through vocal exercise and movement
• To promote interaction and communication within the Parkinson's com-munity: caregivers and family as well as patients.
• To share our music with others and promote a better understanding of Parkinson's disease.
• There are no requirements for our group except an INTEREST! You don't have to have a great voice to join or even any previous musical experience.
• The program is FREE to all participants
• Caregivers and families are invited to take part in rehearsals and perfor-mances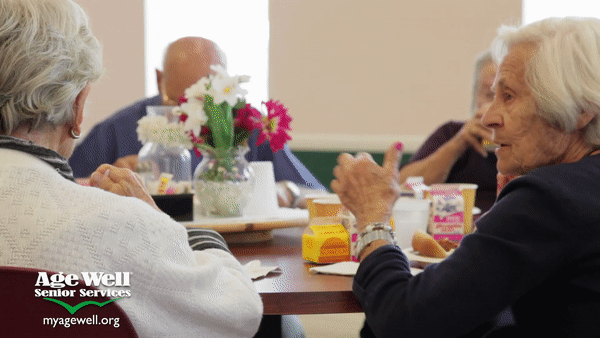 WANT MORE COMMUNITY INFO?
Do you have a class or program you think Orange County's seniors would benefit from? We'd love to hear about it!