Join us throughout the month at Florence Sylvester Senior Center. In addition to our daily lunch cafe, we have an abundance of classes that focus on health, wellness, arts, technology, reading, film, fitness and more. Download the calendar to print at home!
To view a PDF of the current events & lunch café calendar click the button.
You can also save & print at home.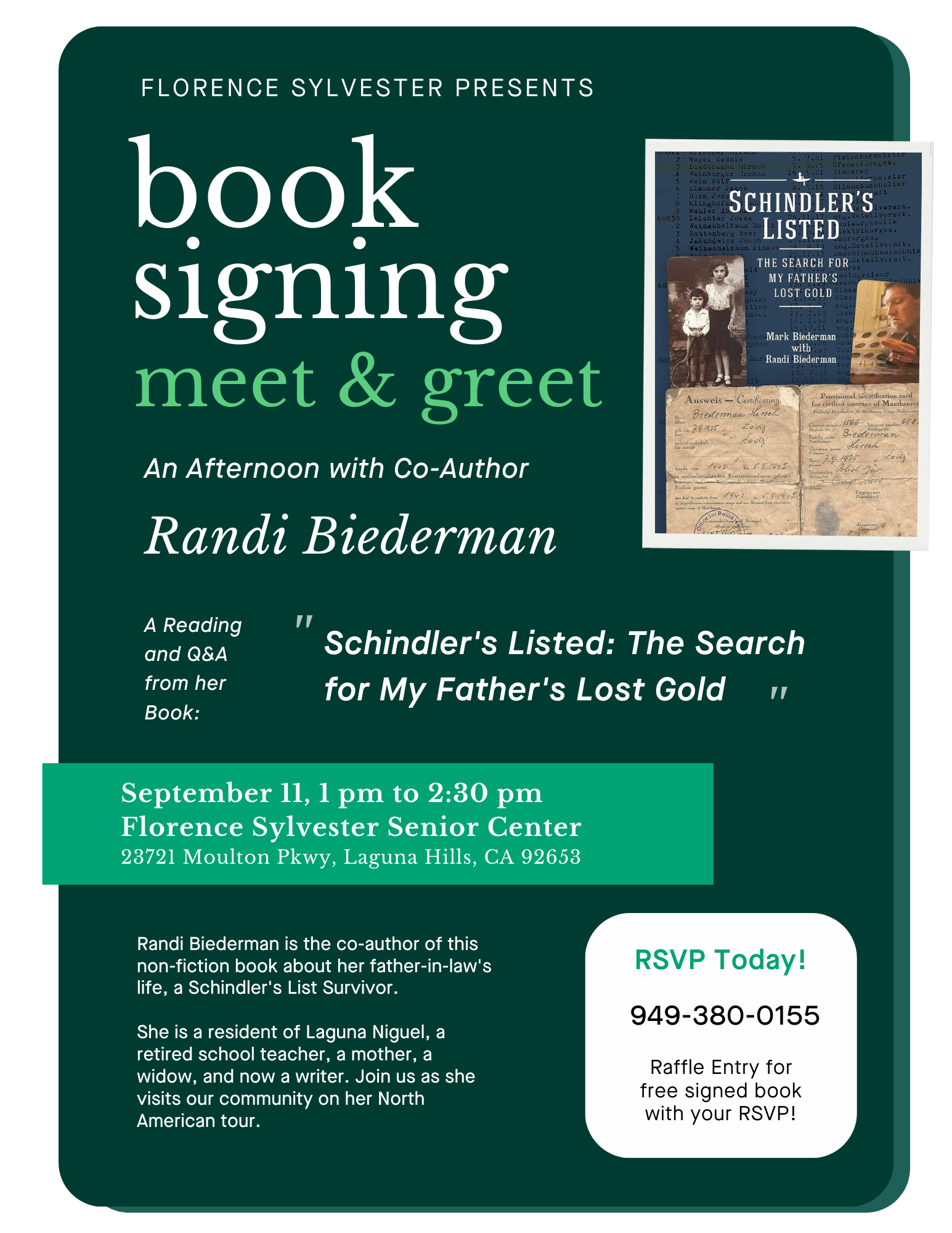 Join us September 11 at 1 PM for a special reading with author, Randi Biederman.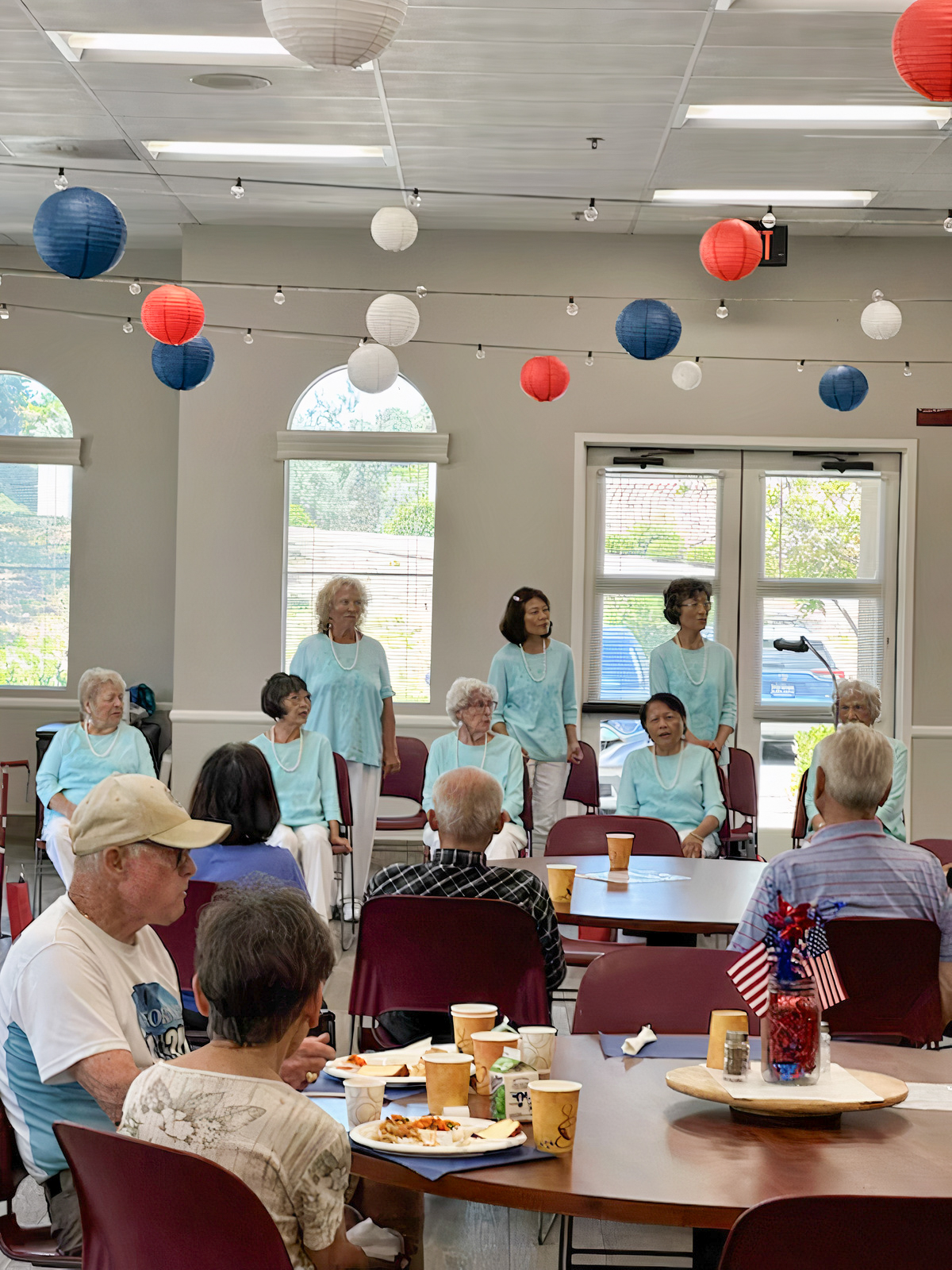 Lunch Performance by Harmonaires
Join us September 27 for lunch and lyrics by the Harmonaires. 11:30!