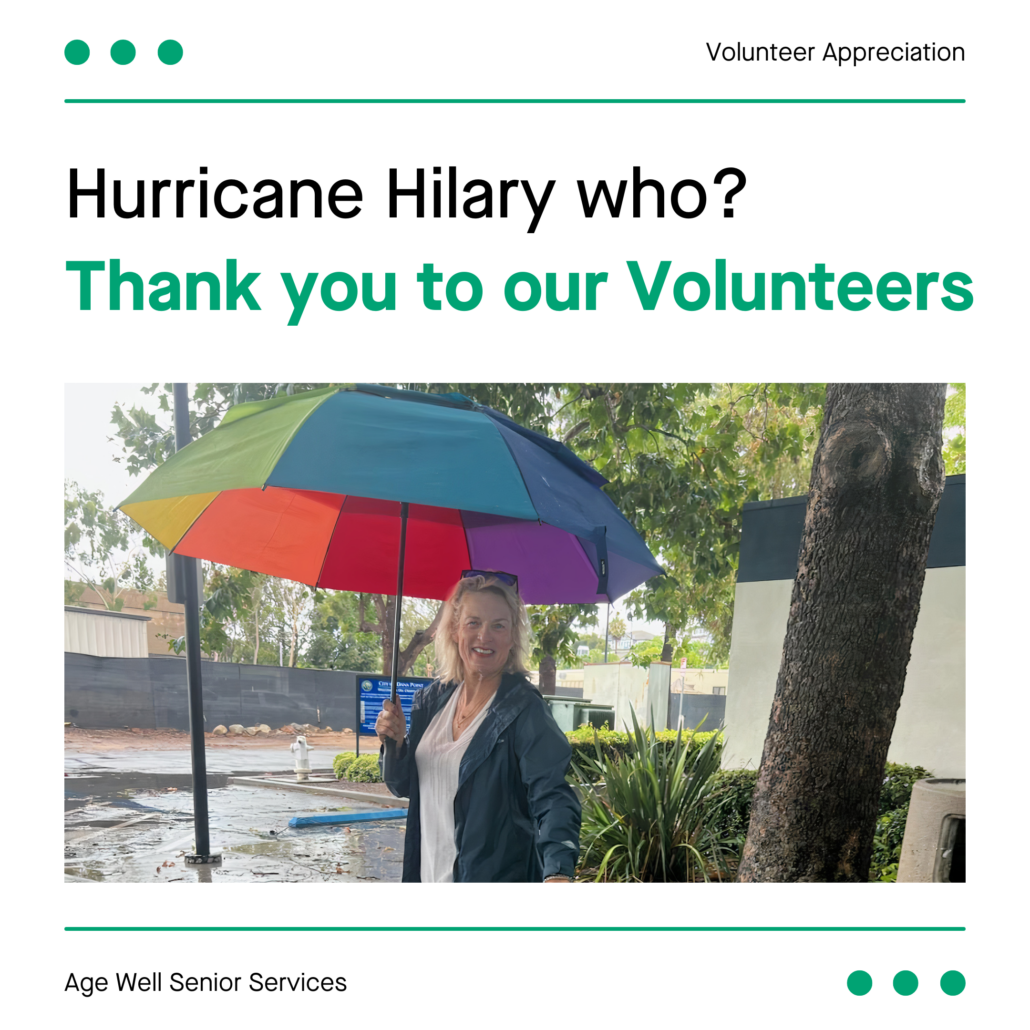 Hurricane Hilary was no match for our Volunteers, who faced the wind and rain with a smile as they delivered Meals on Wheels to homebound senior neighbors.
Hillary Who? Our Volunteers are Tropical Storm Proof!
Thank you to our incredible volunteers who made sure all of our seniors received their meals! We have the most amazing volunteers in the entire world and every day we are thankful!

Pandemic, Tropical Storm, Heat wave you are there for our seniors with the biggest hearts and the lifeline of friendship and food. We are Grateful for you! Thank you. Thank you. Thank you.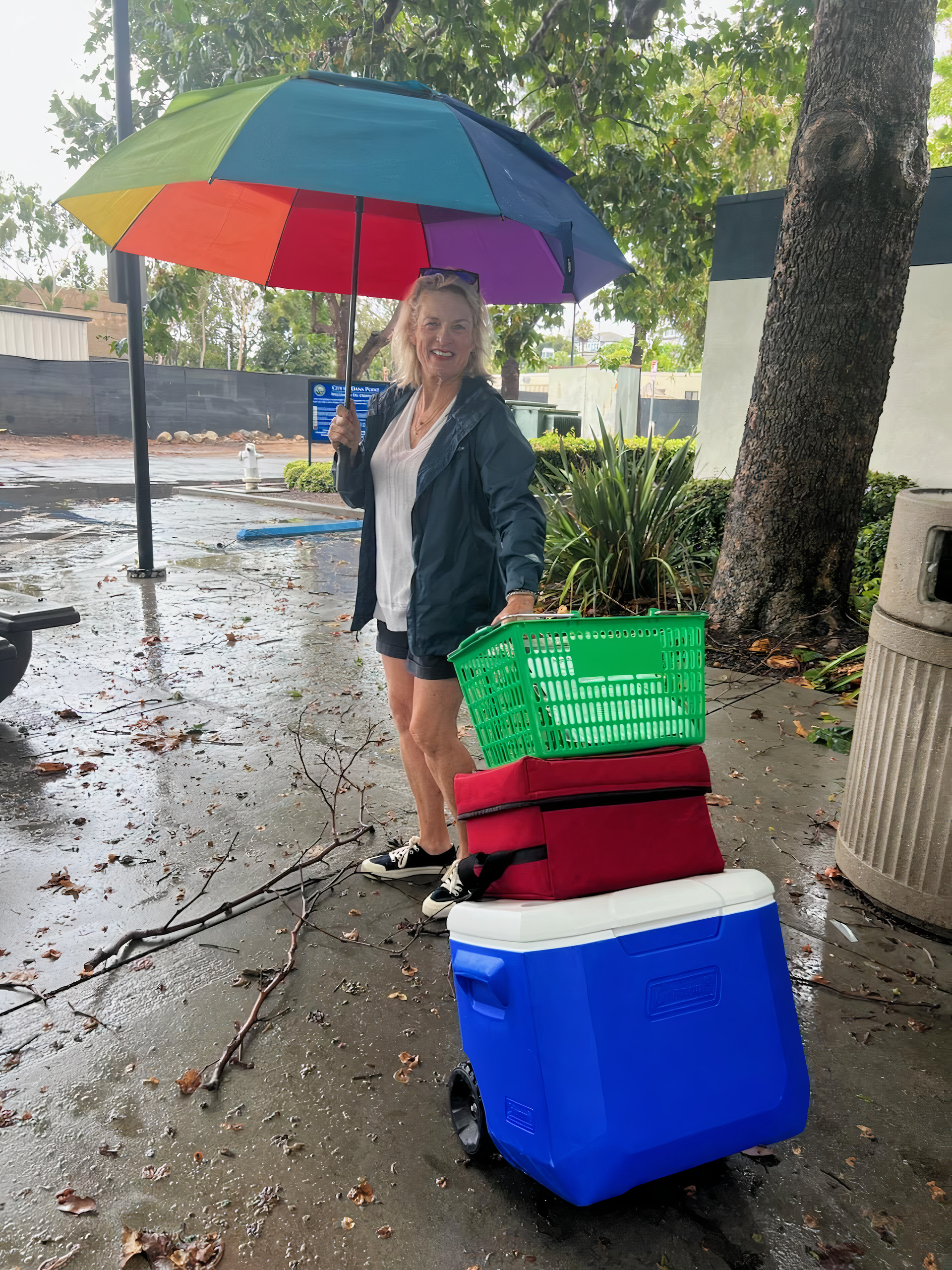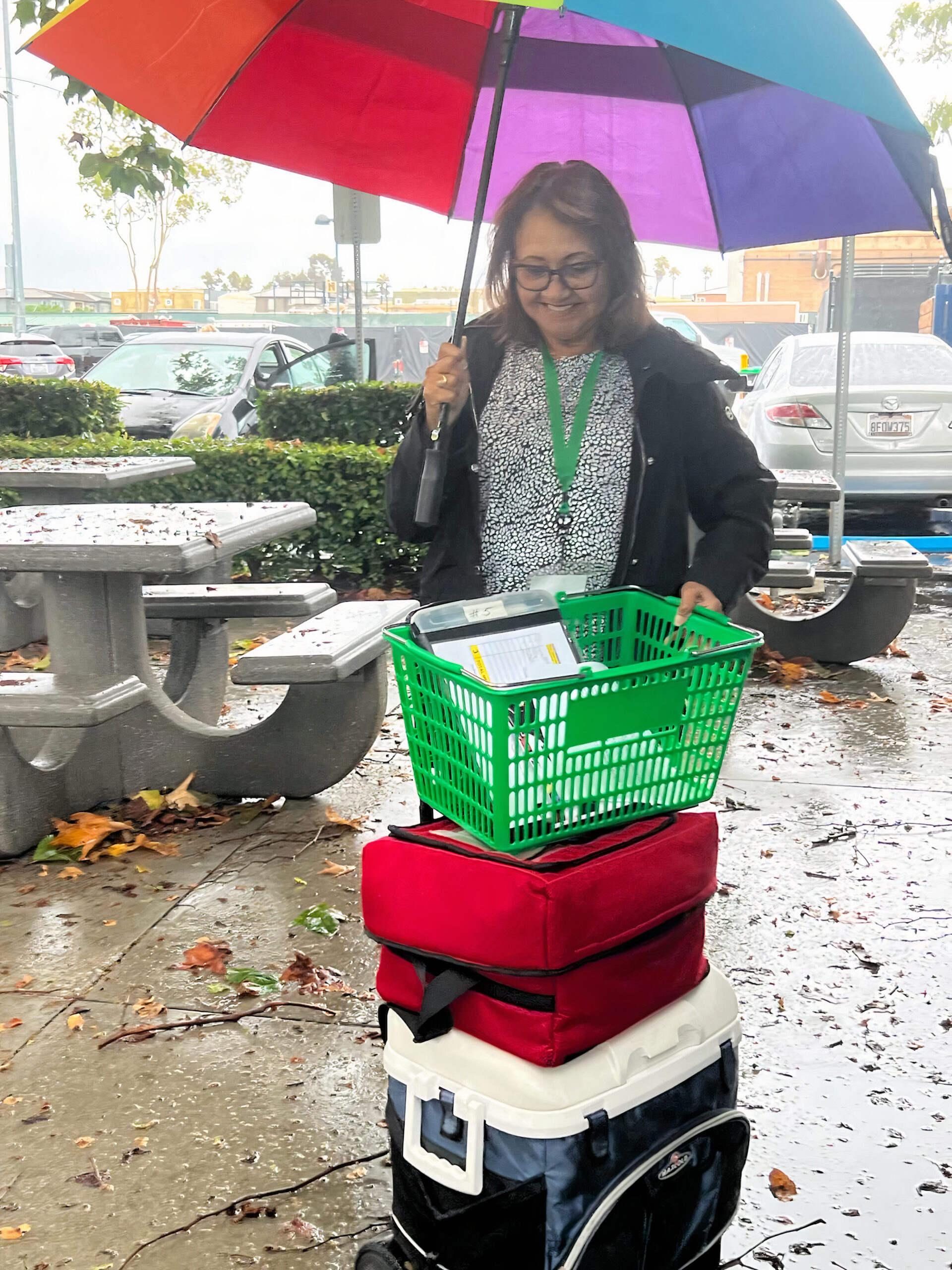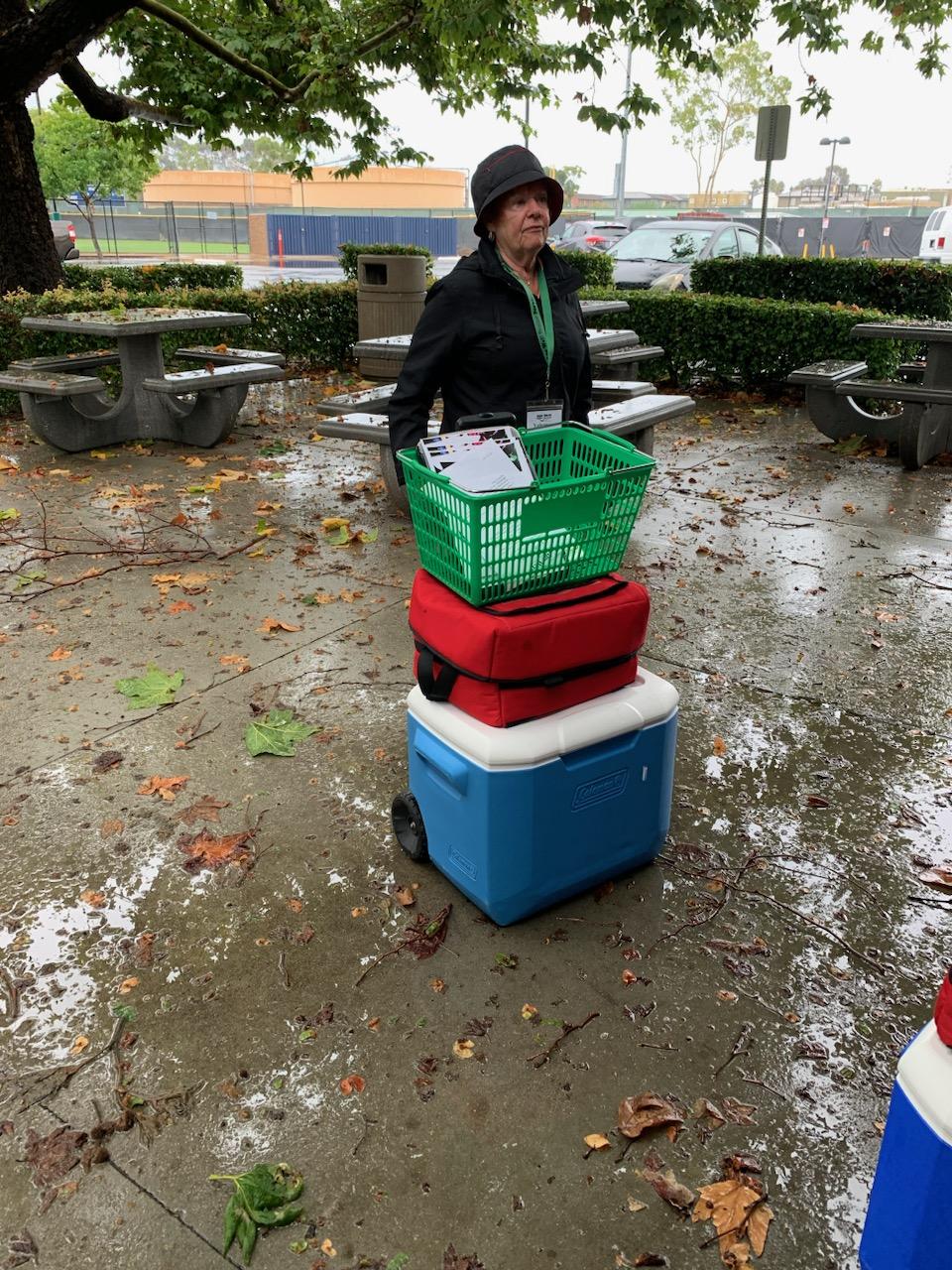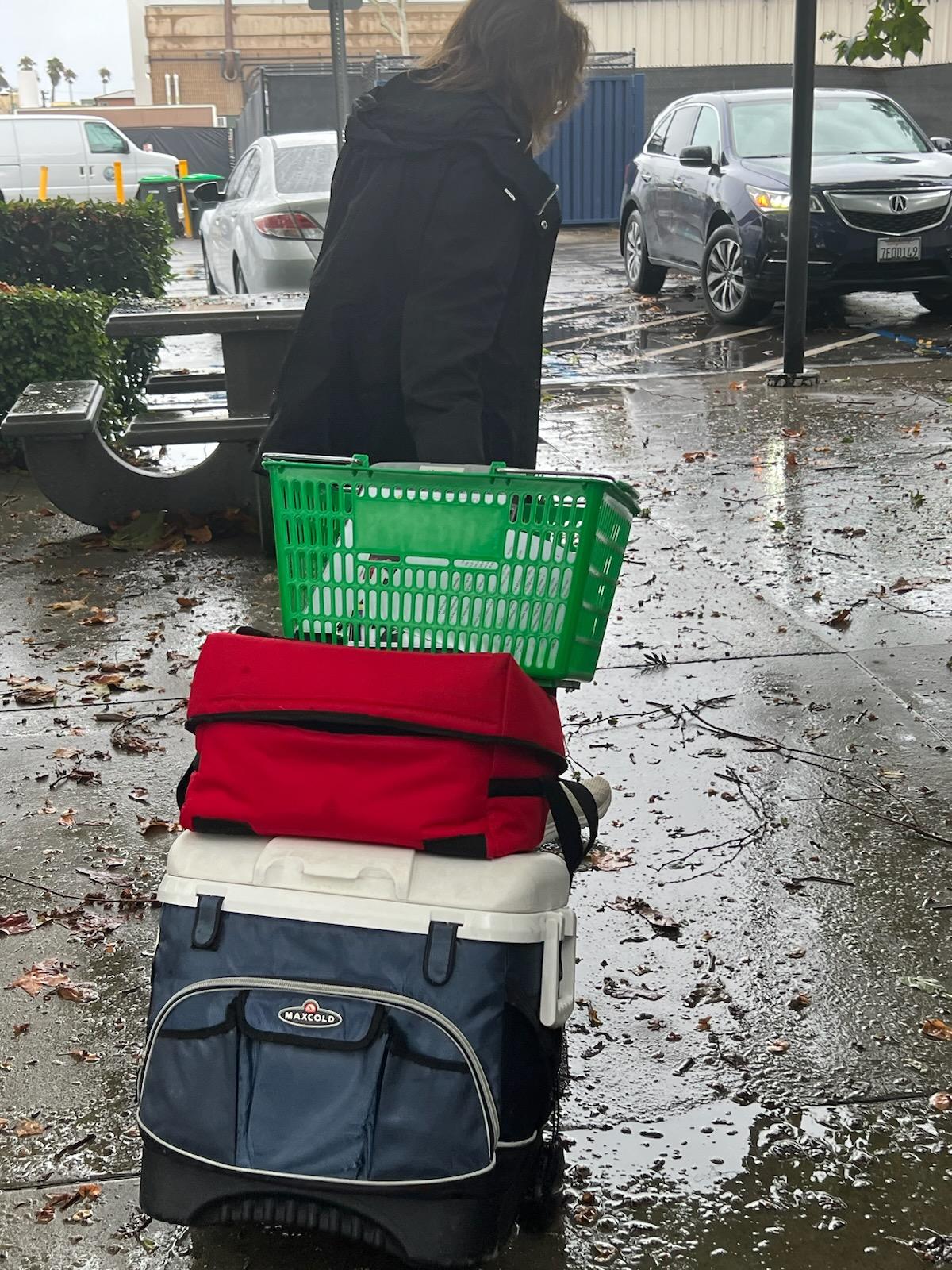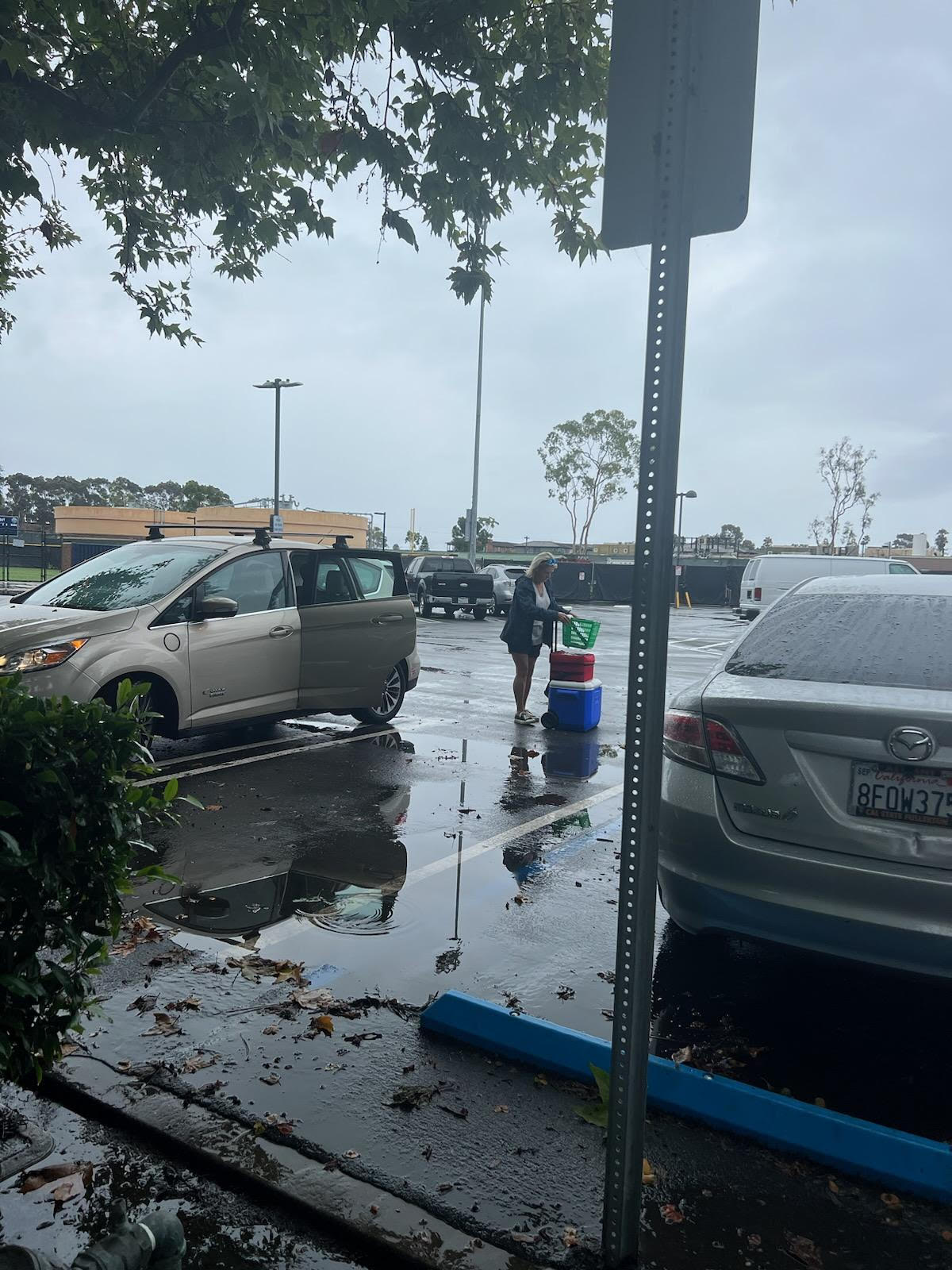 Volunteers are at the heart of our services. Here you will find information on how to get involved. Online volunteer sign up below.
Thank you for truly making a difference in the lives of your senior neighbors.