Upcoming Events: October 2021
We're so excited to share some amazing events, just for our Orange County community. This month we have flu-shot clinics, bingo, pancake breakfasts, & more! Explore below.

Additionally, we have virtual events happening daily – some you may recognize from our senior centers. These events are our way of making sure health & wellness is still accessible, even if we cannot meet in person (just yet). Don't hesitate to give us a call at 949-855-8033 if you have any questions! Please visit our events page to explore weekly events, not listed below!
Drive-Thru Flu Shot Clinic!
Five drive-thru flu shot clinics are happening this month!
• Registration form completed on site.
• Flu shots available for adults 18+
• Swag bags will be given out with each flu shot!
• Please wear clothing that allows easy access to your upper arms.
• Flu shots will be given on a first-come, first-serve basis, as long as supply lasts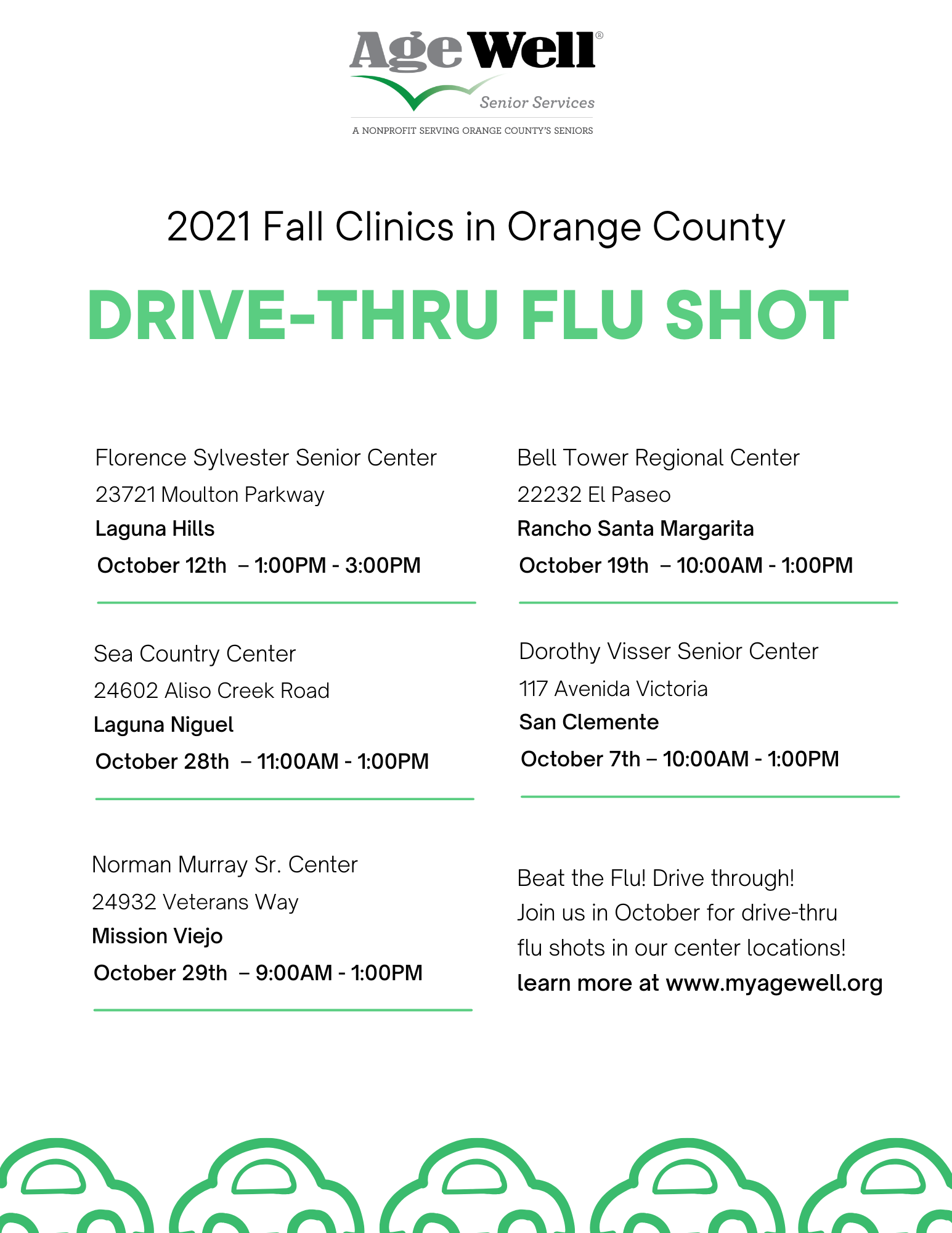 Bingo Night Dorothy Visser
Join us at Dorothy Visser Senior Center San Clemente!
Join us for bingo night sponsored by MemorialCare Medical Group!
$100 Game Cash Prizes • 50/50 Opportunity Drawing• Silent Auction

Fun for everyone $45/person! Includes dinner, 4 cards for each game and 2 drink tickets for your choice of wine, beer, soda or water!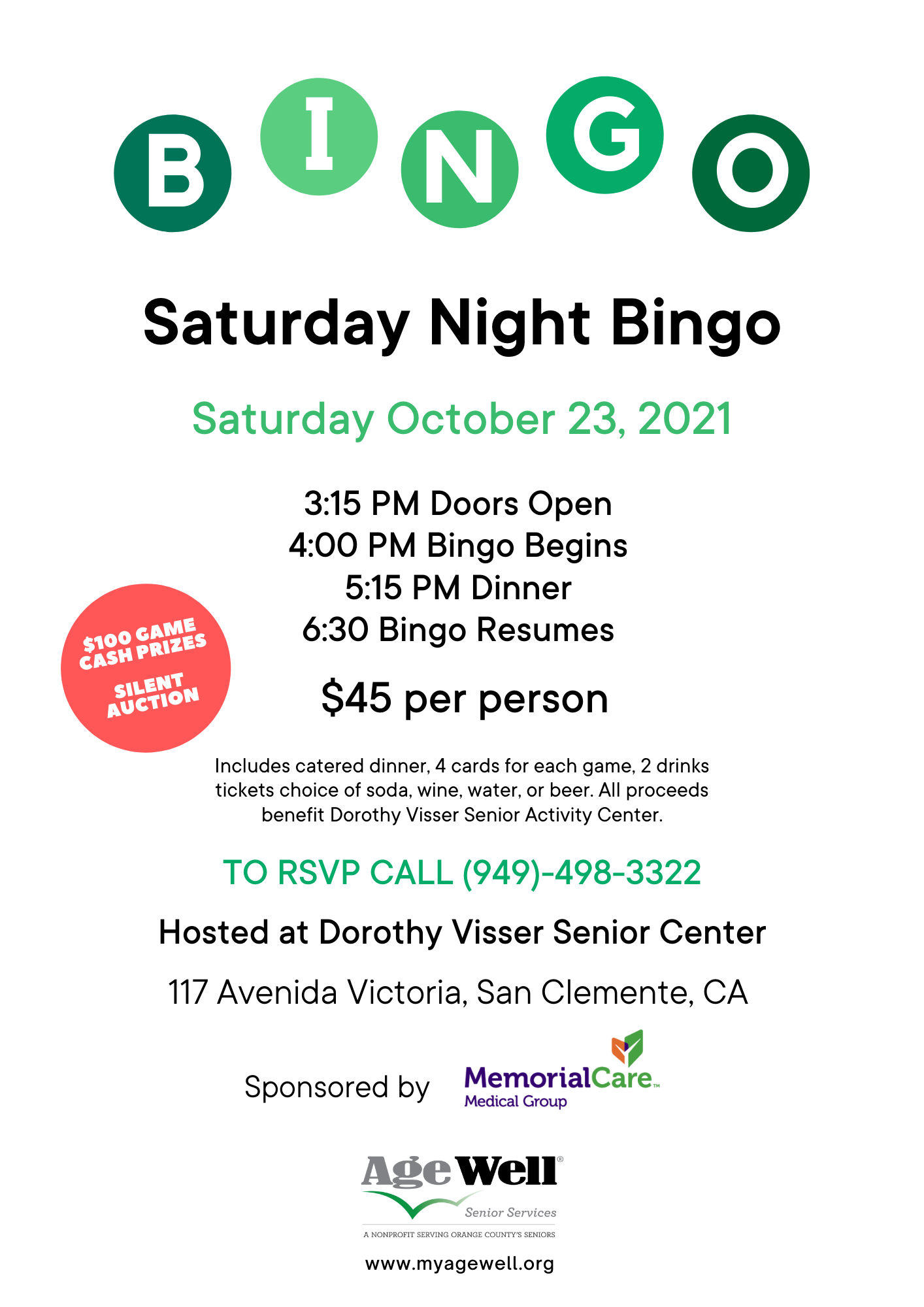 Pancake Breakfast Fundraiser!
Join us at Florence Sylvester Senior Center in Laguna Hills
Join us for pancake breakfast & classic car show featuring classics from OC Mustang Club, Pacific Coast Corvettes & Hot Rods Unlimited!
Raffle Prizes • Community • Great Food • Amazing Company

Fun for everyone, all ages invited!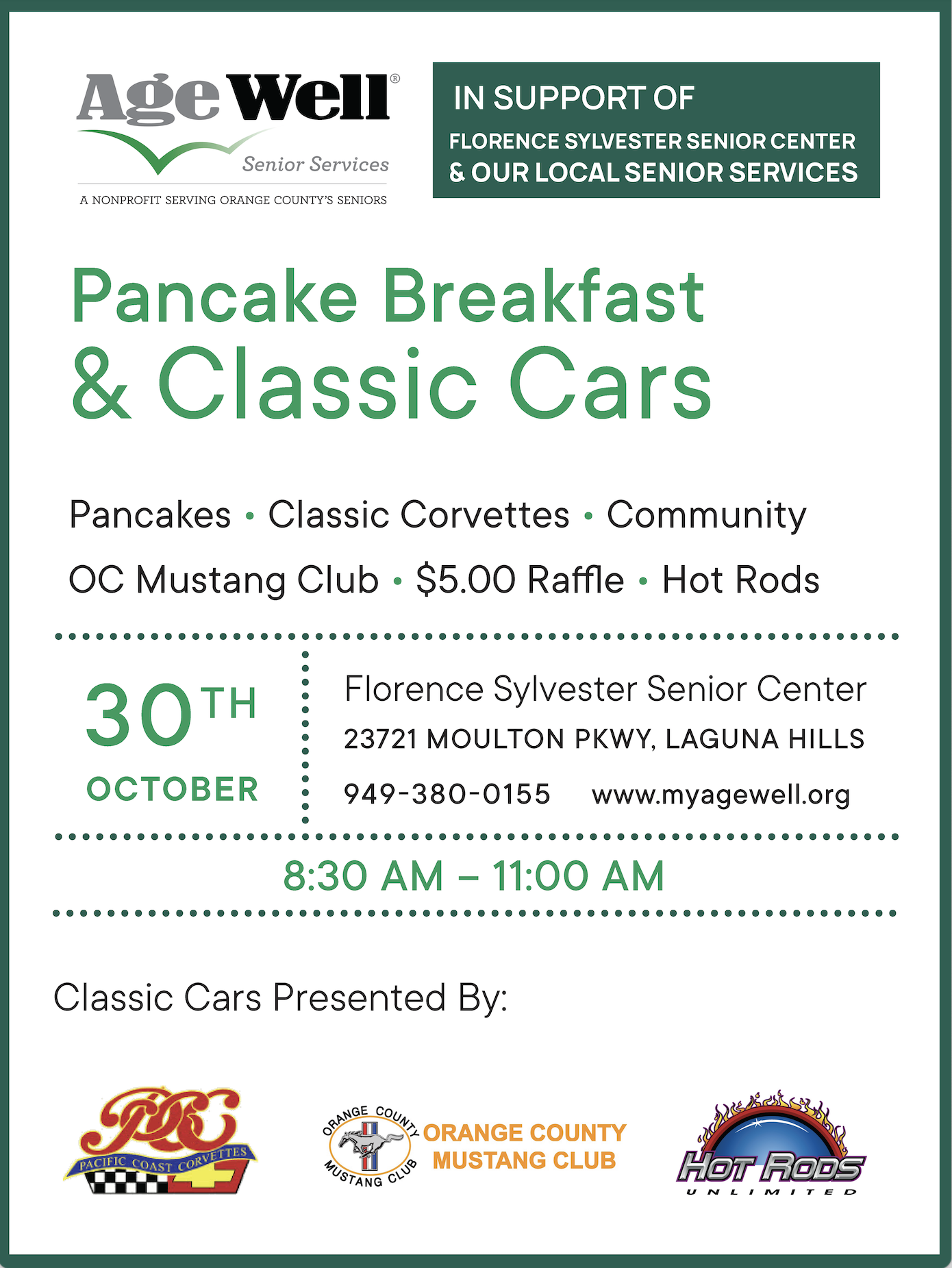 Weekly Online Events & Classes:
Monday 9:30 AM – 11:00 AM
Wednesday 3:30 PM – 4:30 PM
Thursday 9:30 AM – 11:00 AM