Drive-Thru Flu Shot Clinic!
Five drive-thru flu shot clinics are happening this month!
• Registration form completed on site.
• Flu shots available for adults 18+
• Swag bags will be given out with each flu shot!
• Please wear clothing that allows easy access to your upper arms.
• Flu shots will be given on a first-come, first-serve basis, as long as supply lasts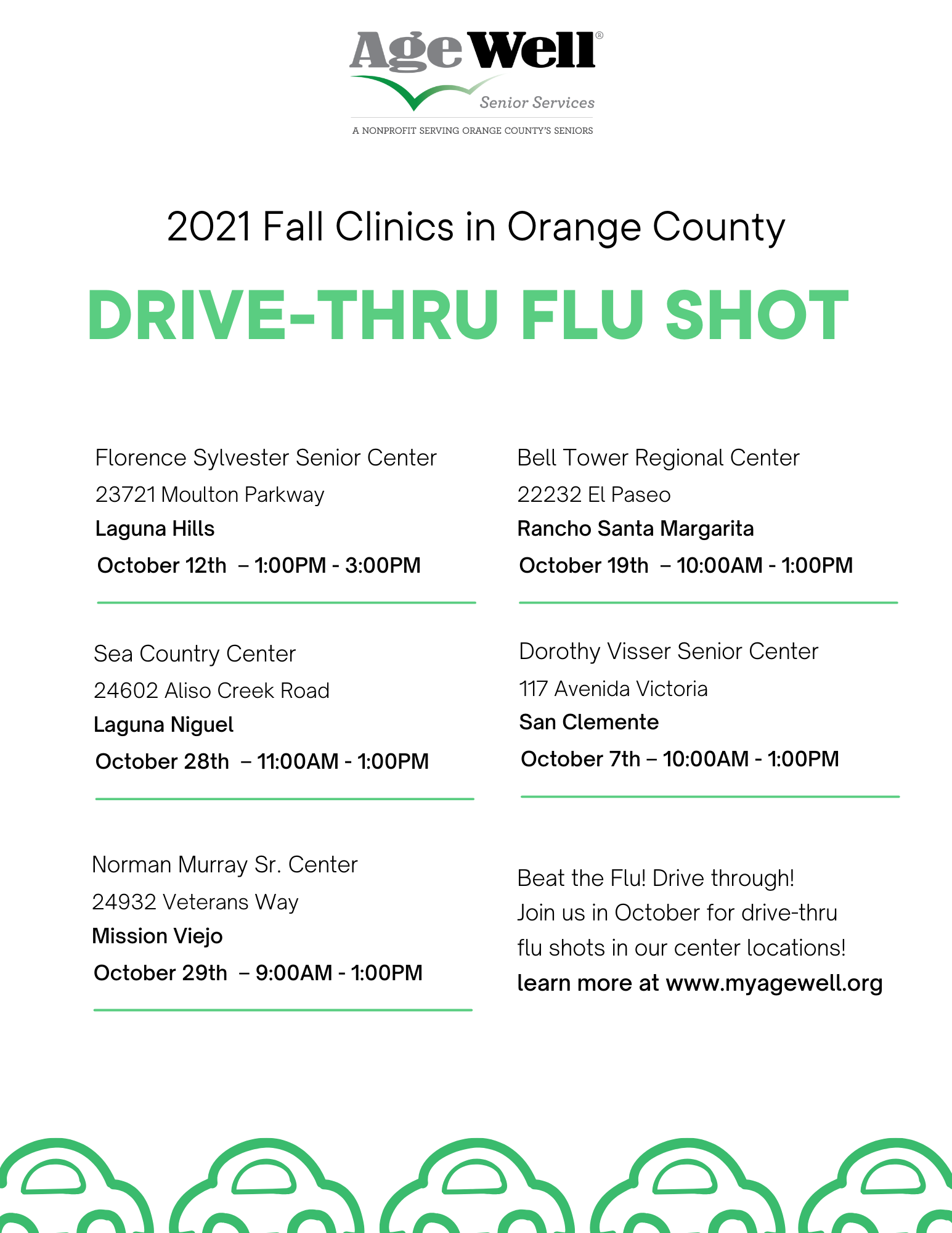 Stronger Together. Thank you to our amazing partners who have made this possible. This necessary health clinic is made possible by the support of our community partners.
Thank you to sponsor MemorialCare Saddleback Medical Center, and our contributing sponsors – Aetna, Alignment Health Plan, Belmont Village, CapTel, Care Connection Health, Encompass Health, Freedom Village, Generation Fit, Hope Senior Benefits, Johnson Medicare, O'Connor Mortuary, Pacific Cremation Society, Regal Medical Group.