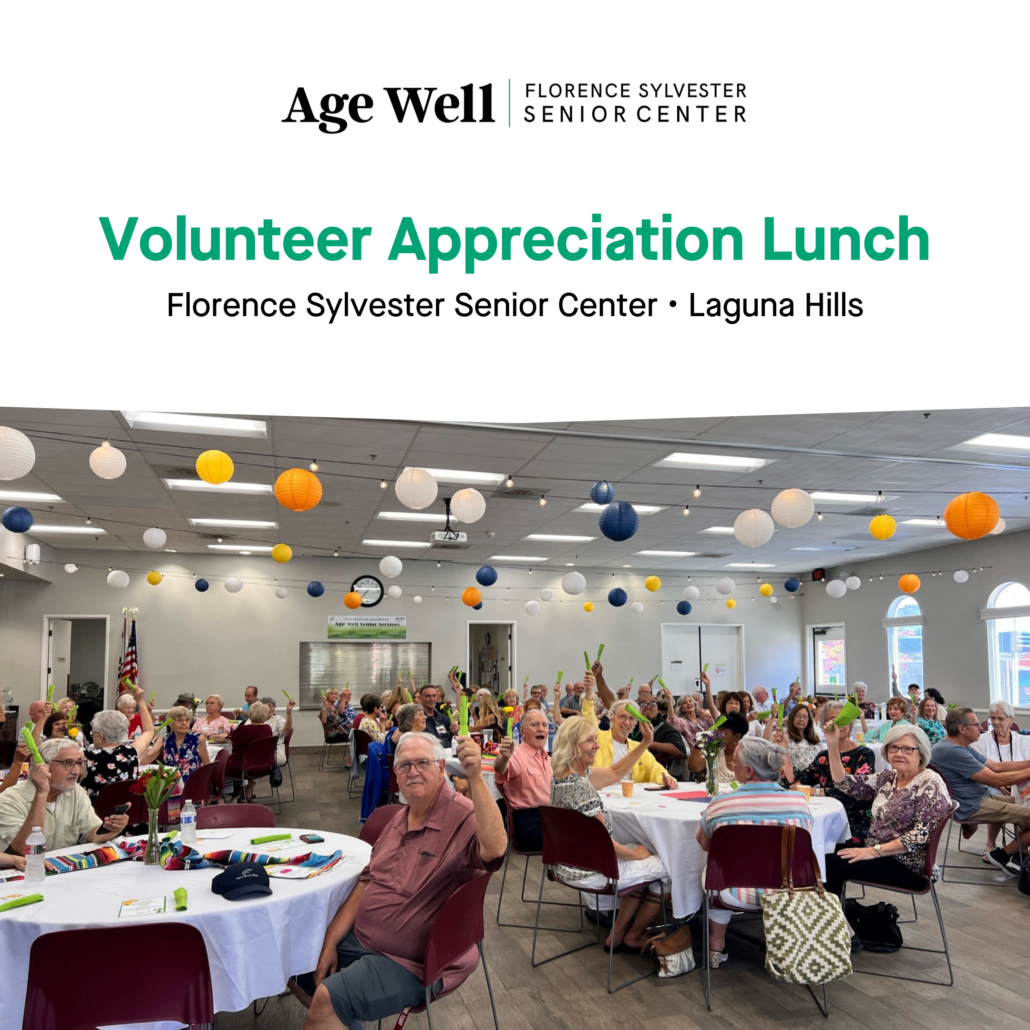 Age Well's Florence Sylvester Senior Center celebrated the tremendous work our volunteers do every day at a volunteer appreciation luncheon.
Thank you, Florence Volunteers
We could not imagine a day without you! Thank you for all your generosity! The miles of meals you deliver. The lunches you serve and the events you help with and support. You mean the world to us and make the world a better place for our seniors.
Pictured: Yvonne Toffoli, Nutrition and Program Manager, presents Frank Dome a certificate of appreciation recognizing his dedication to his community. Dome delivers meals to his homebound neighbors for Meals on Wheels.
Thank you for making a difference in the lives of your senior neighbors.
Volunteers are at the heart of our services. Here you will find information on how to get involved. Online volunteer sign up below.