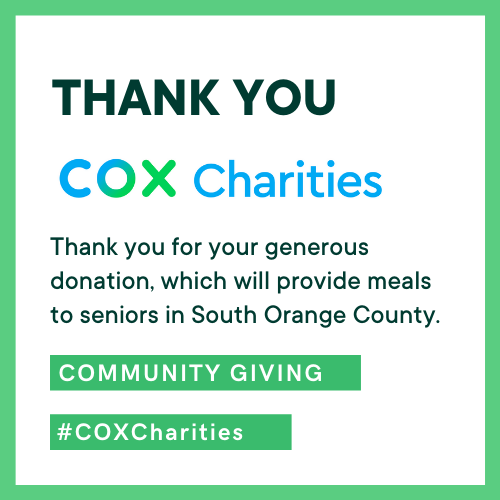 Supporting Meals for Seniors
Thank you to COX Charities for the generous donation! Their $10,000 contribution has no doubt made a huge impact in the daily lives of Seniors living in South Orange County. Because of your generosity we are able to meet the growing needs of the community, making sure no senior goes hungry.
The work of Age Well is made possible by the support of corporate partners, member organizations, and donors.​