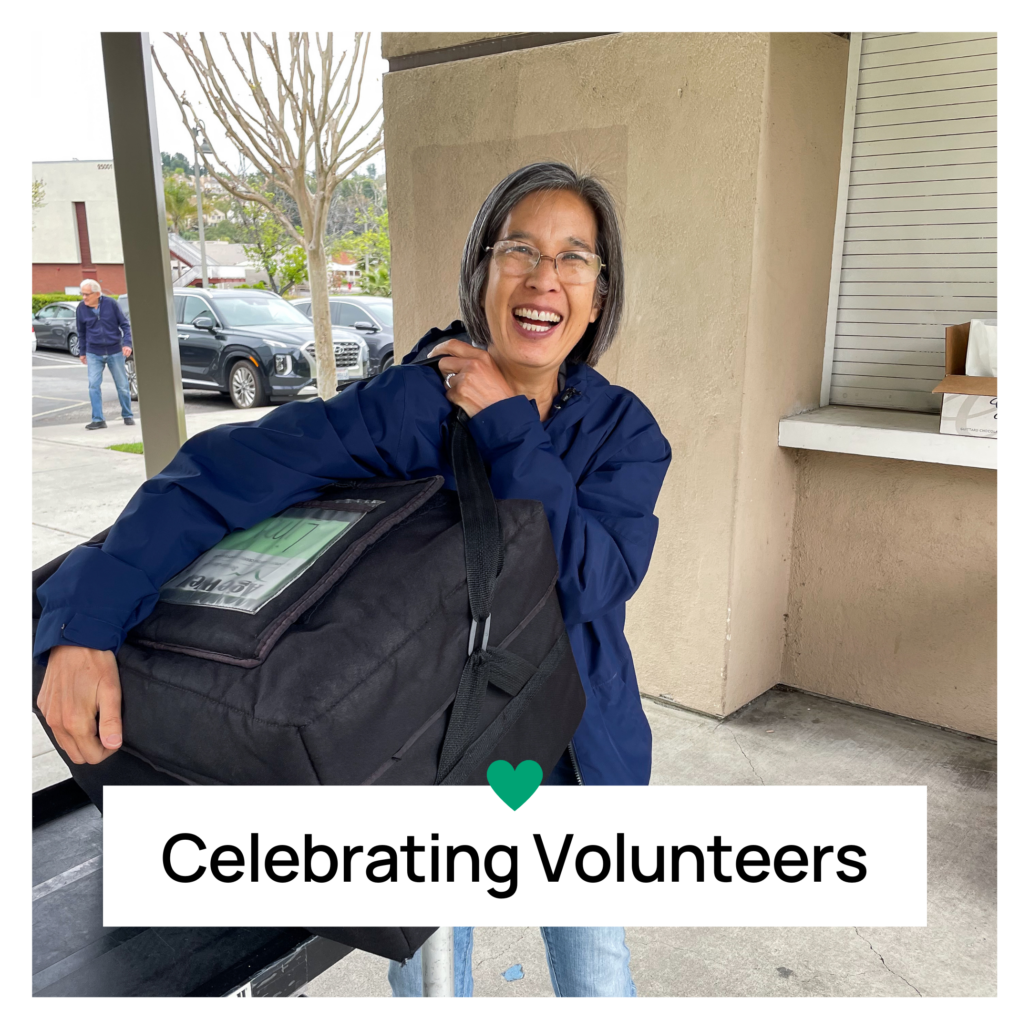 Age Well Senior Services could not exist or thrive without the devoted volunteers that give their time and hearts to aid us in our mission: to provide resources to older adults to promote their vitality and support their independence.
Thank you Mission Viejo Volunteers
From packing the meals and delivering them throughout the community, Mission Viejo Meals on Wheels Volunteers are changing the livelihoods of their senior neighbors. Thank you to Christine, Sheryl, Chris, John Glen, Jim and Zenaida… and so many more who are not pictured!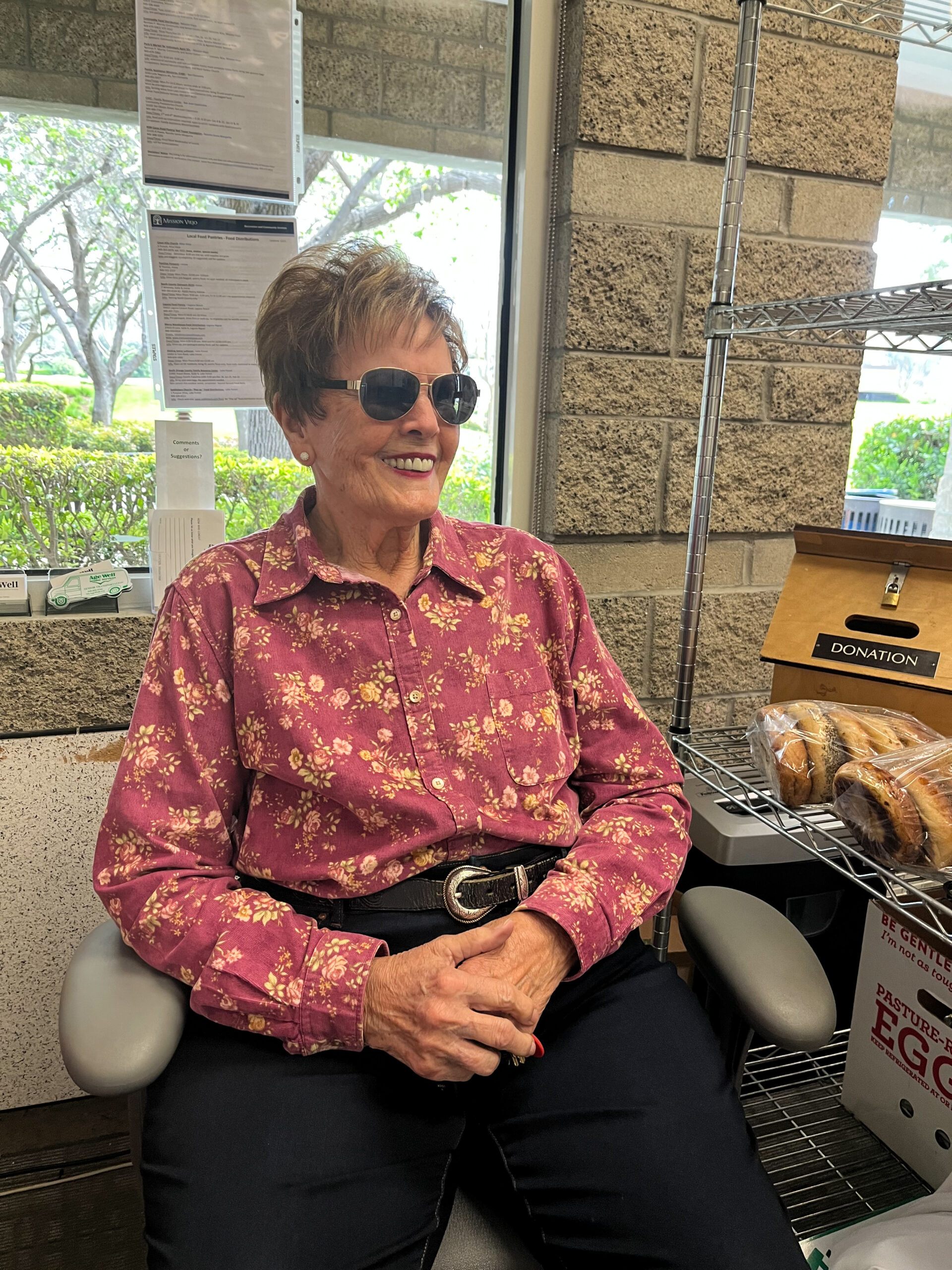 Thank you, Sharon
Sharon is our dedicated front desk volunteer who helps two times per week! We can always count on her to check in and call our clients to remind them about lunch. She also helps with our bread cart whenever we need assistance. We couldn't do it without her! Thank you, Sharon!
Mission Viejo
Thank you, Pauline
She helps with the desk each Monday and Thursday (taking phone calls and handling guest check-in), always with a beautiful smile! We can always count on her to be here!
Mission Viejo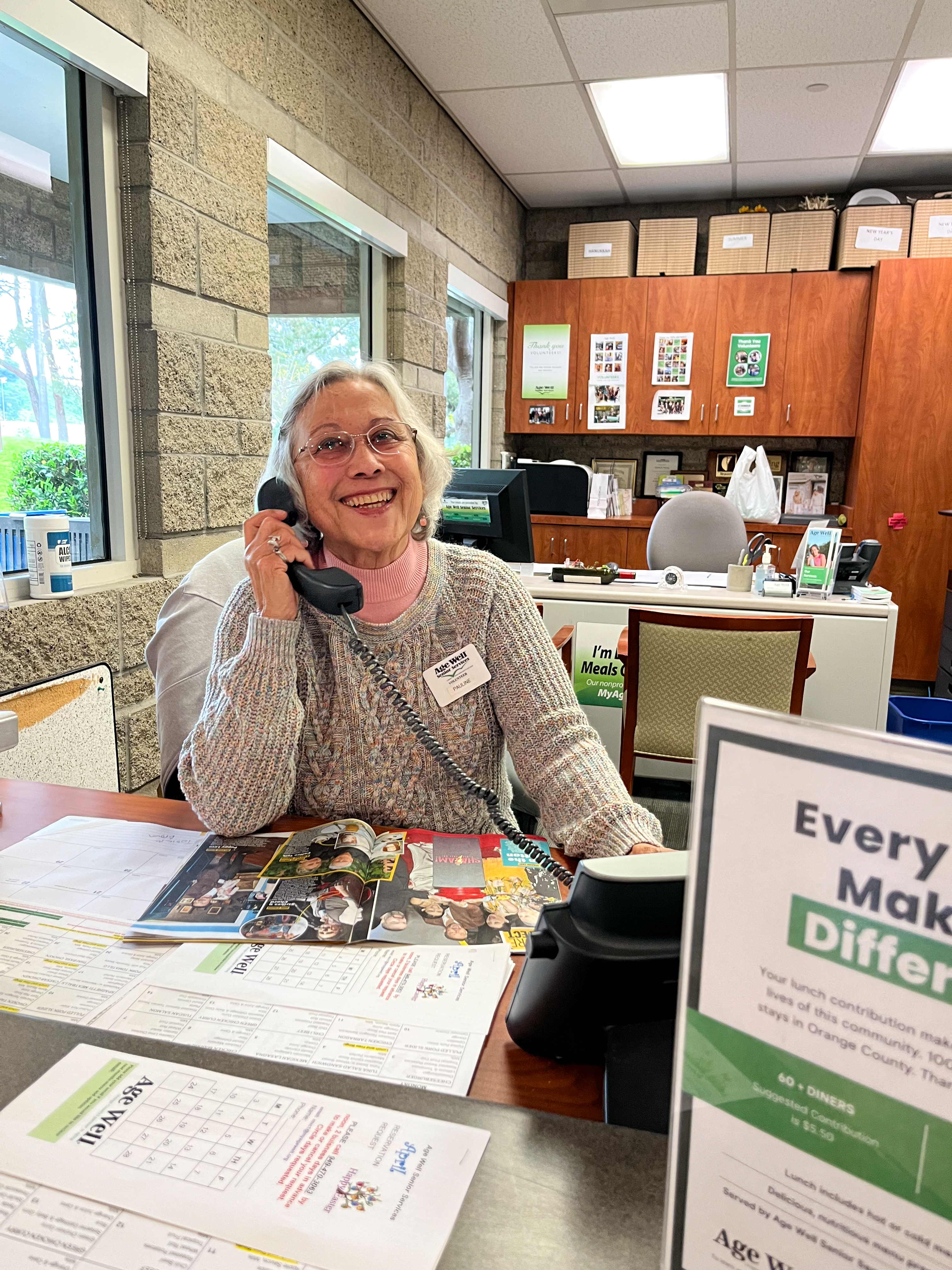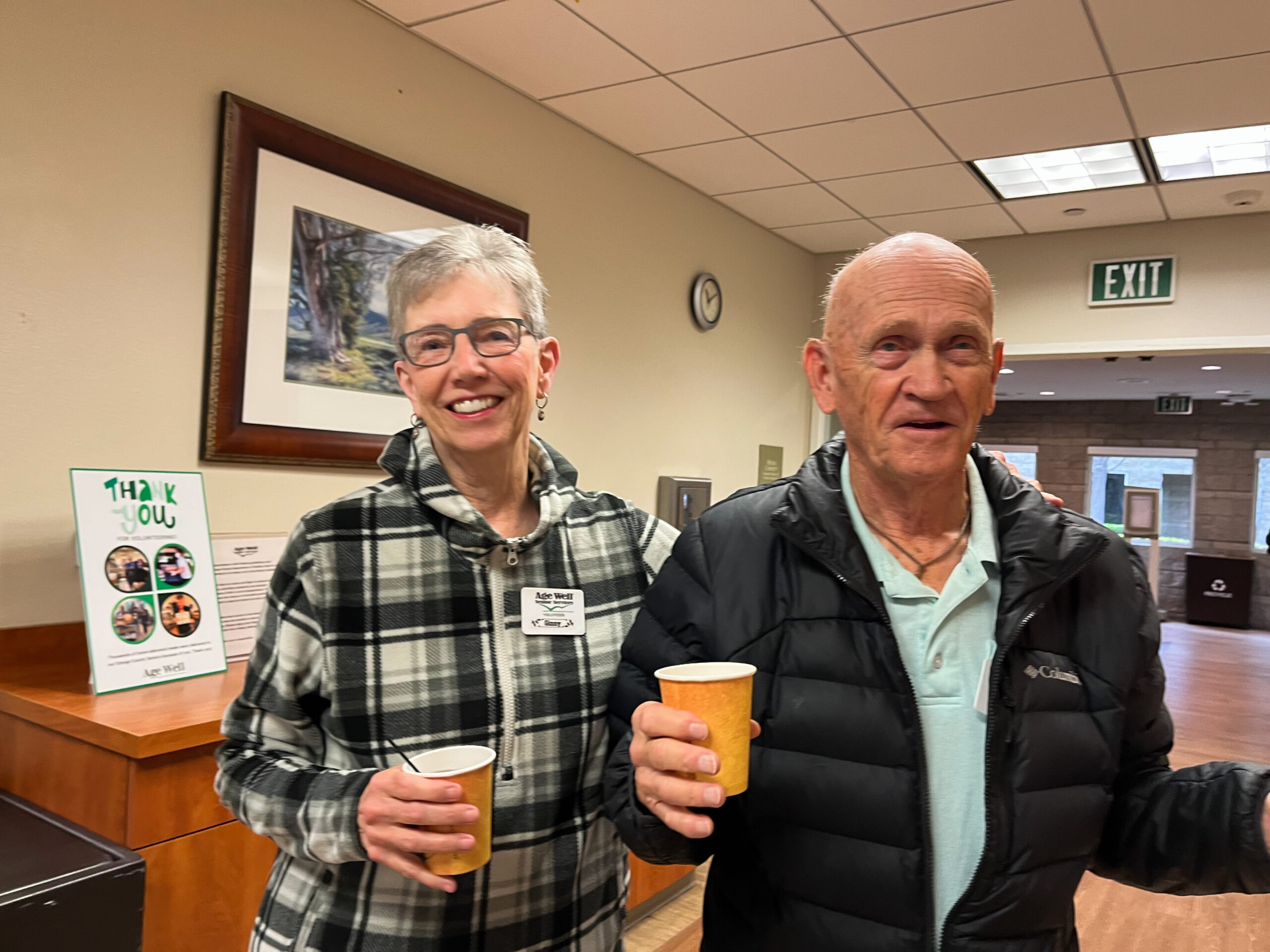 Thank you, Ginny & Rand
This fun-loving couple has helped every Monday in the kitchen/serving lunch for about 2 years now!  They enjoy square dancing and spending time with their 3 grandkids!
Thank you, Mission Viejo
Thank you, Aspacia
Aspacia has been a dedicated Volunteer since approx the Spring of 2022. She regularly helps with our Monday bread cart and kitchen setup. You can find her exercising, with her pets, and gardening when she's not volunteering. She is such a sweet volunteer!
Mission Viejo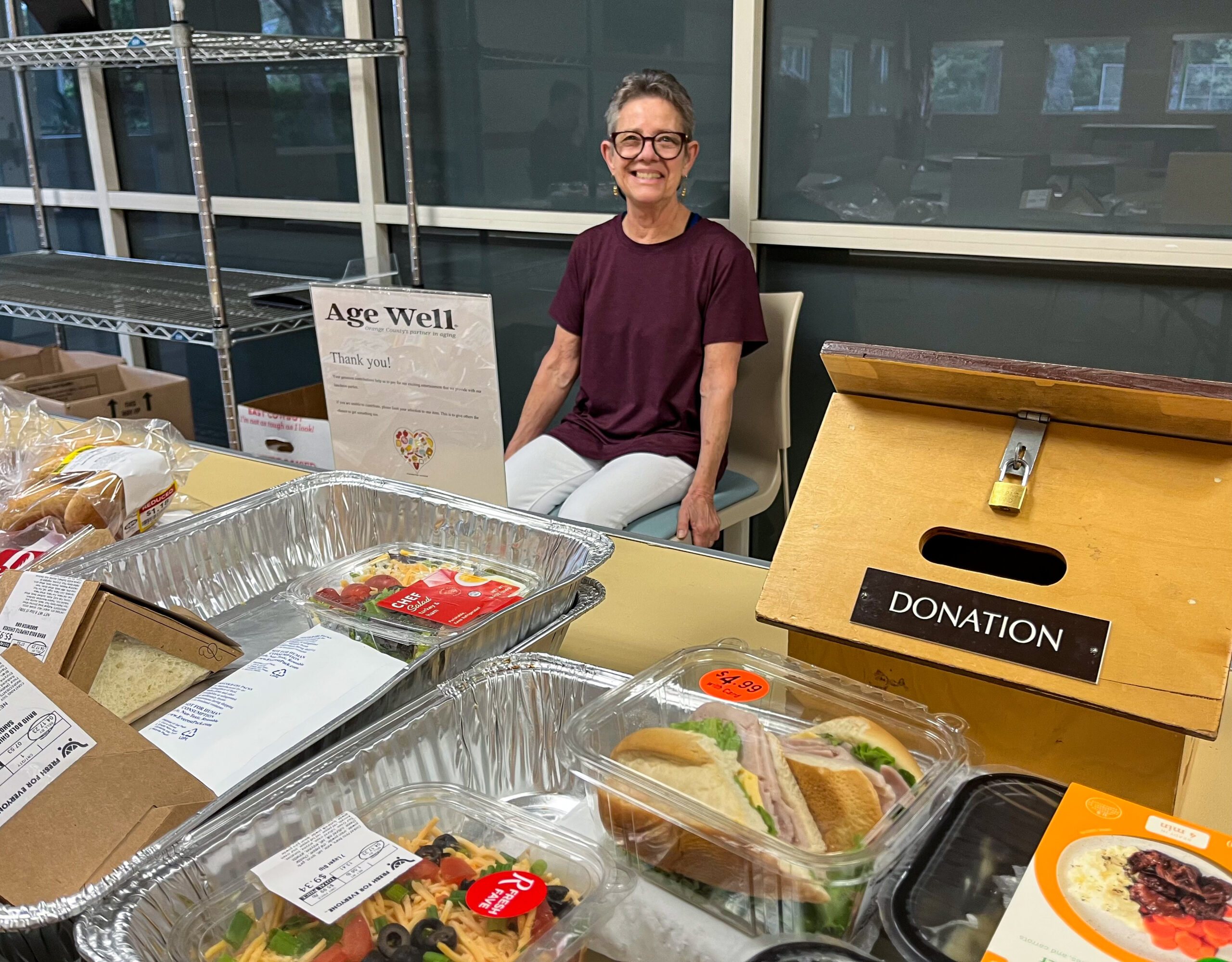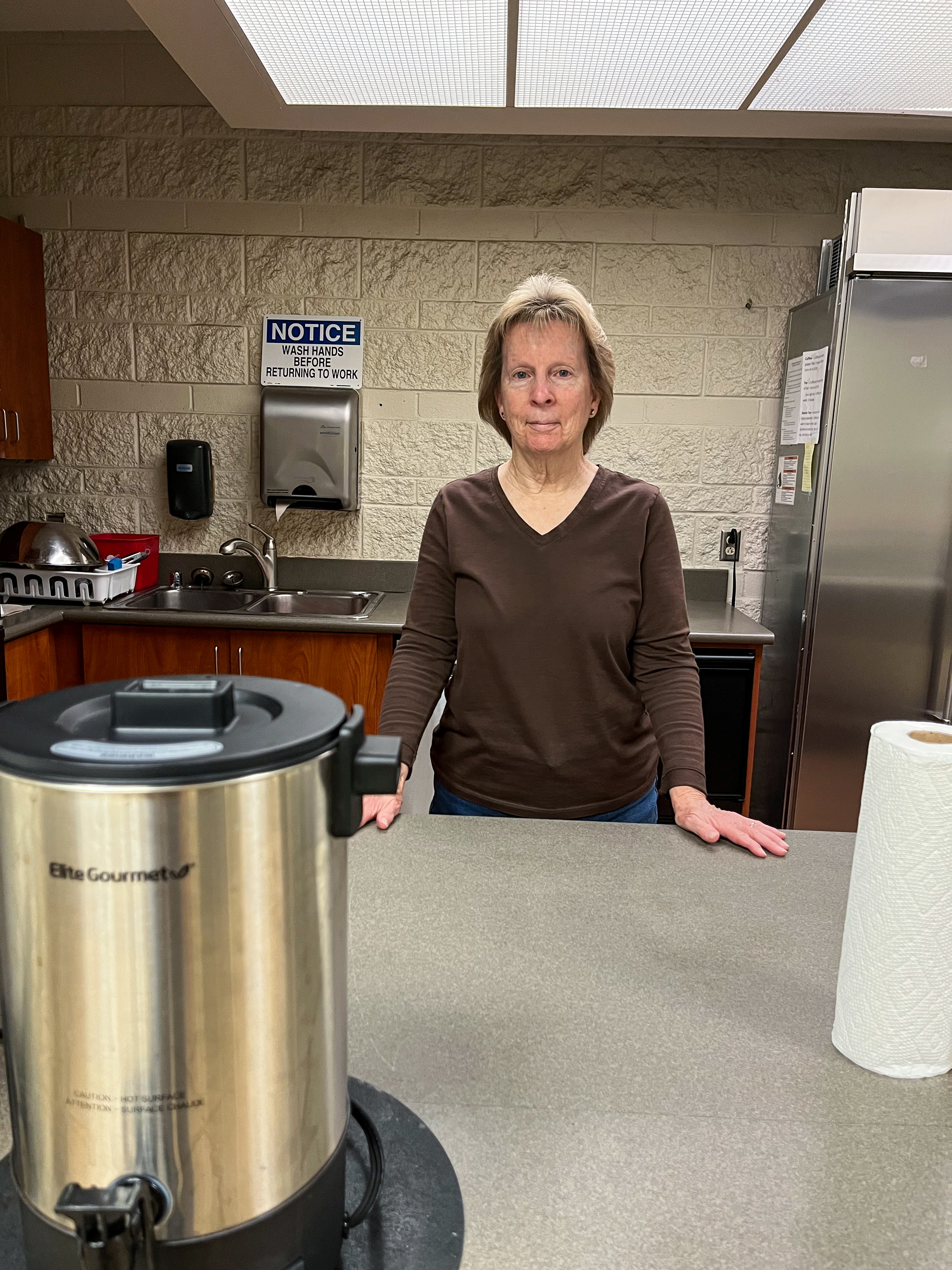 Thank you, Debra
On Mondays, we can always count on Deb to help set up the kitchen and serve lunch. She makes our seniors' days better! Her favorite hobbies include yard work/gardening. Thank you for serving your senior neighbors, Debra!
Mission Viejo
Volunteers are at the heart of our services. Here you will find information on how to get involved. Online volunteer sign up below.
Thank you for truly making a difference in the lives of your senior neighbors.