Senior Center Weekday Lunch
Age Well Senior Centers are social hubs, providing nutritious lunchtime meals and various daily activities. Each Center operates a Café, offering a casual, close-to-home setting to gather with friends and enjoy a snack. Regularly scheduled events include: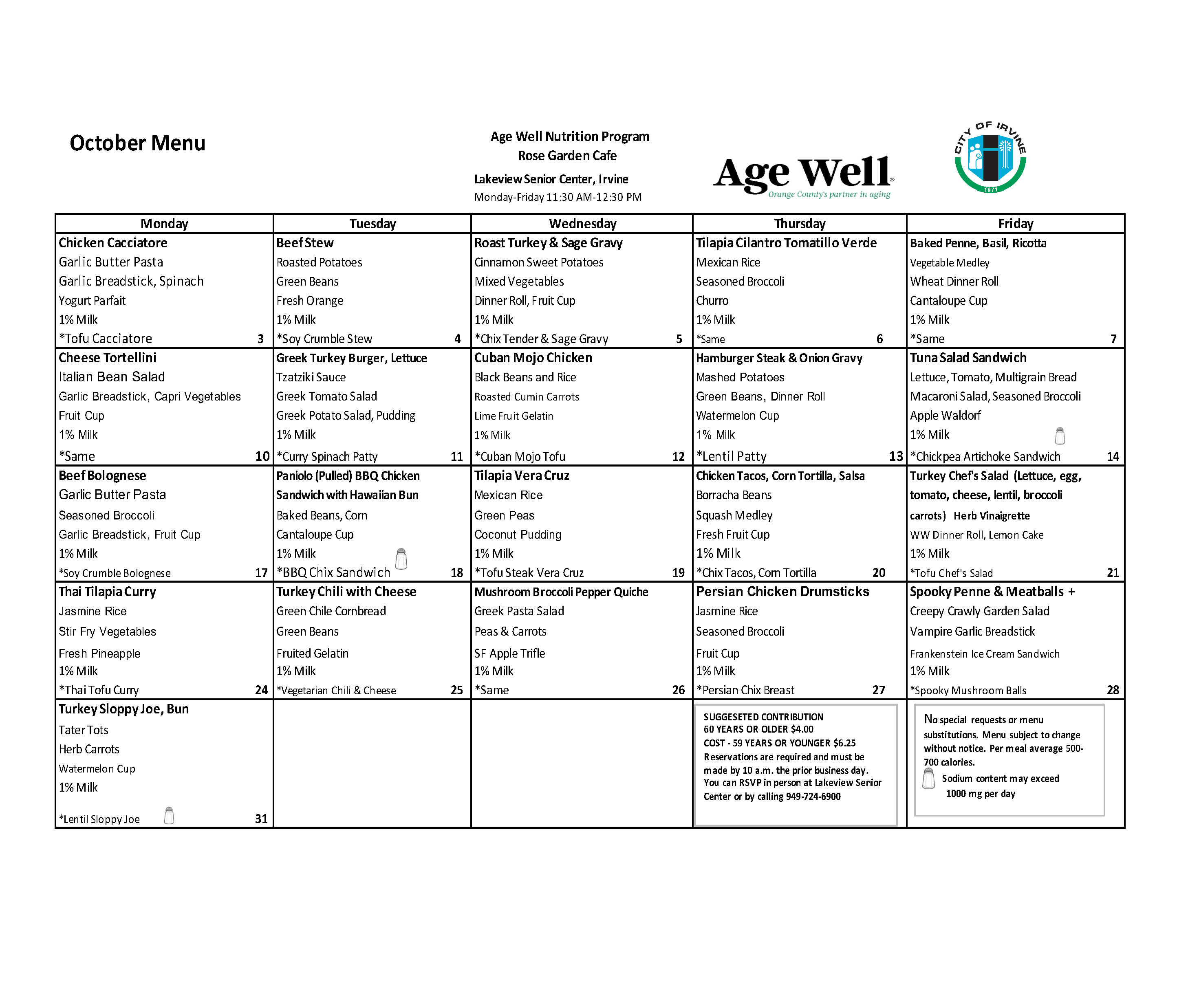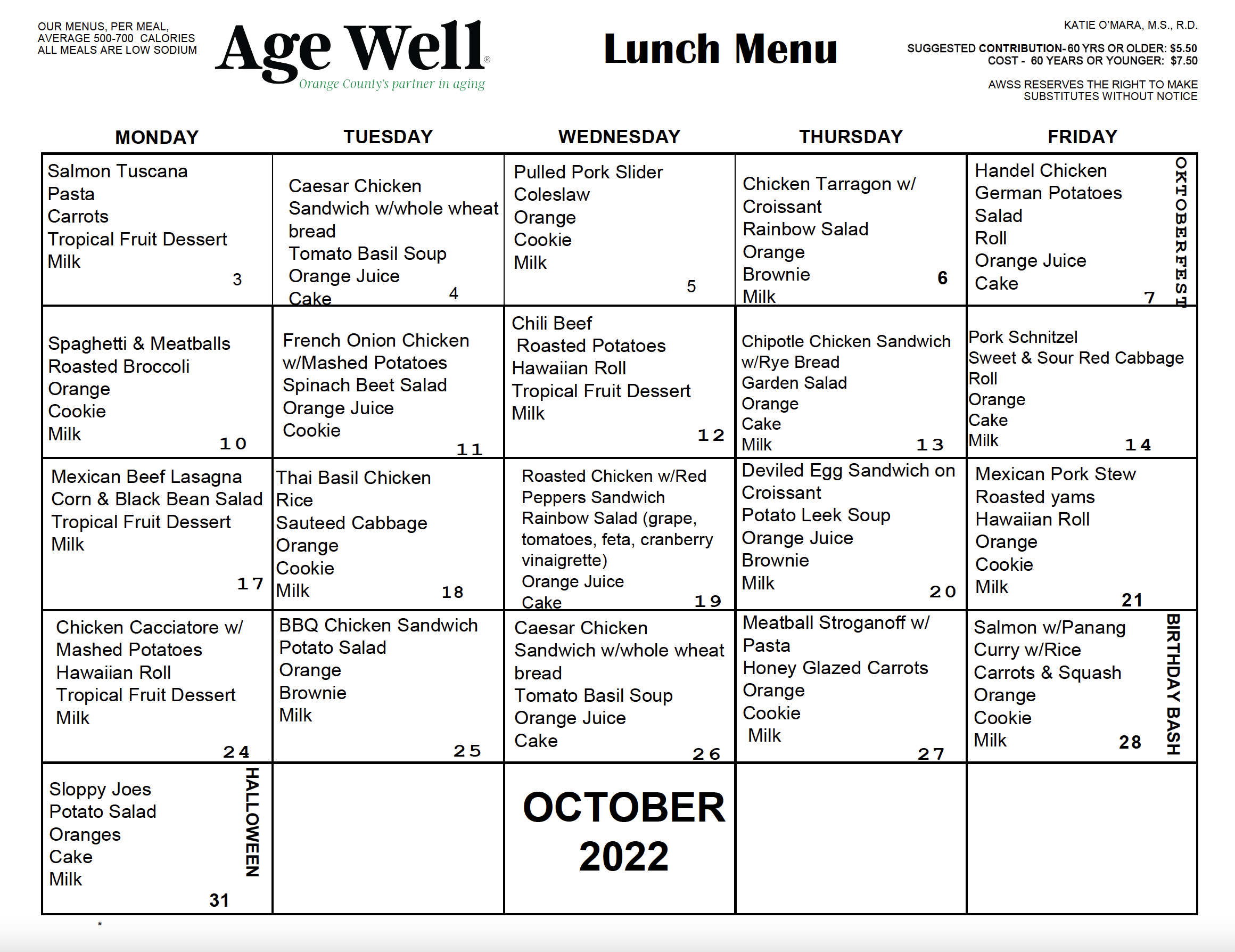 Specifically created by our registered dietitian to meet the nutritional needs of older adults, each delivery consists of three meals. Daily Meals include breakfast, lunch, and dinner Monday – Friday.