JOIN US FOR EVENTS & ACTIVITIES
Join us throughout the month at Dorothy Visser Senior Center. In addition to our daily lunch cafe, we have an abundance of classes that focus on health, wellness, arts, technology, reading, film, fitness and more. Download the calendar to print at home!
To view a PDF of the current events & lunch café calendar click the button.
You can also save & print at home.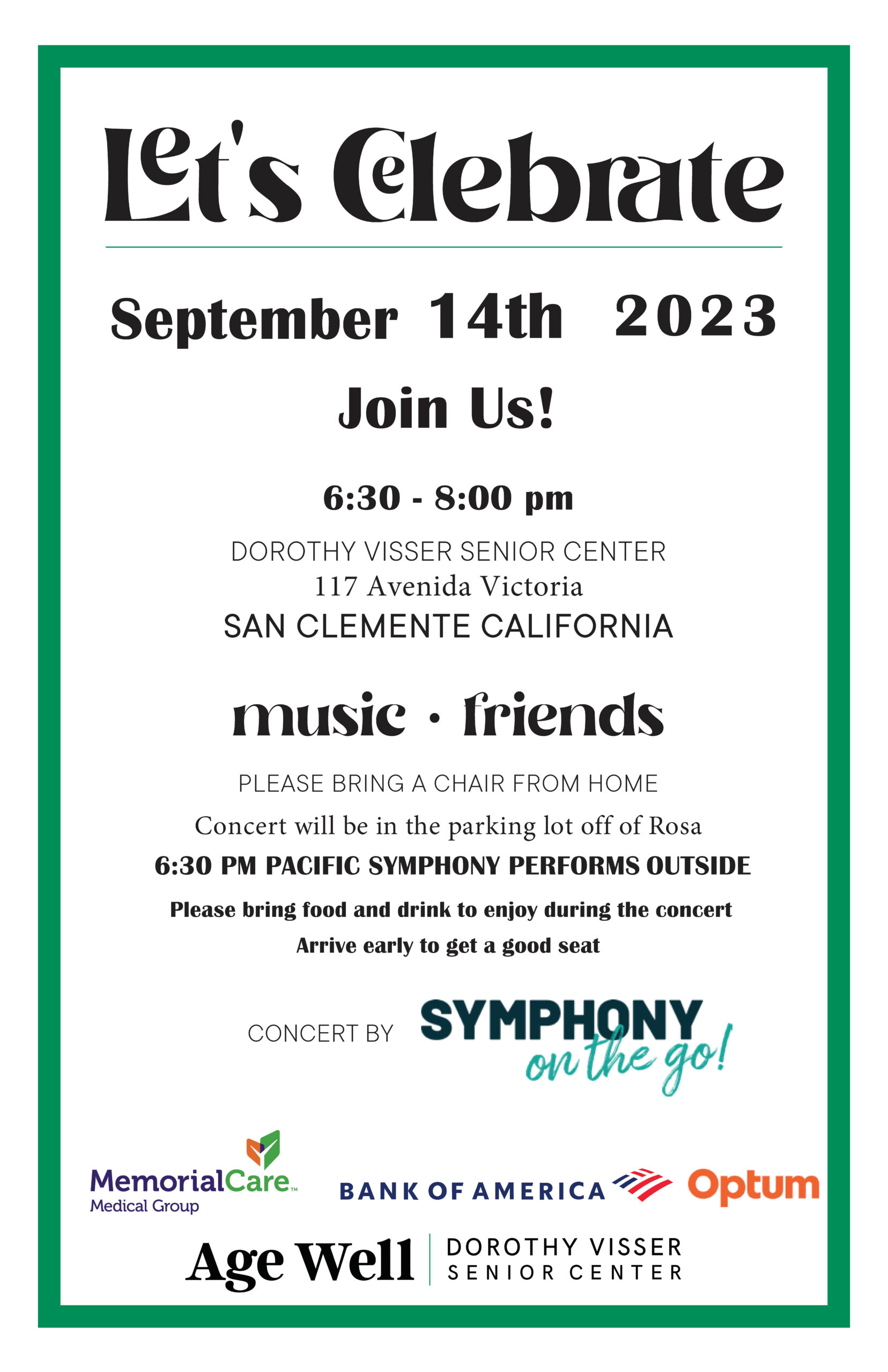 Join us September 14th at 6:30 PM for an evening of music and community. Please bring a chair, food and drink to enjoy.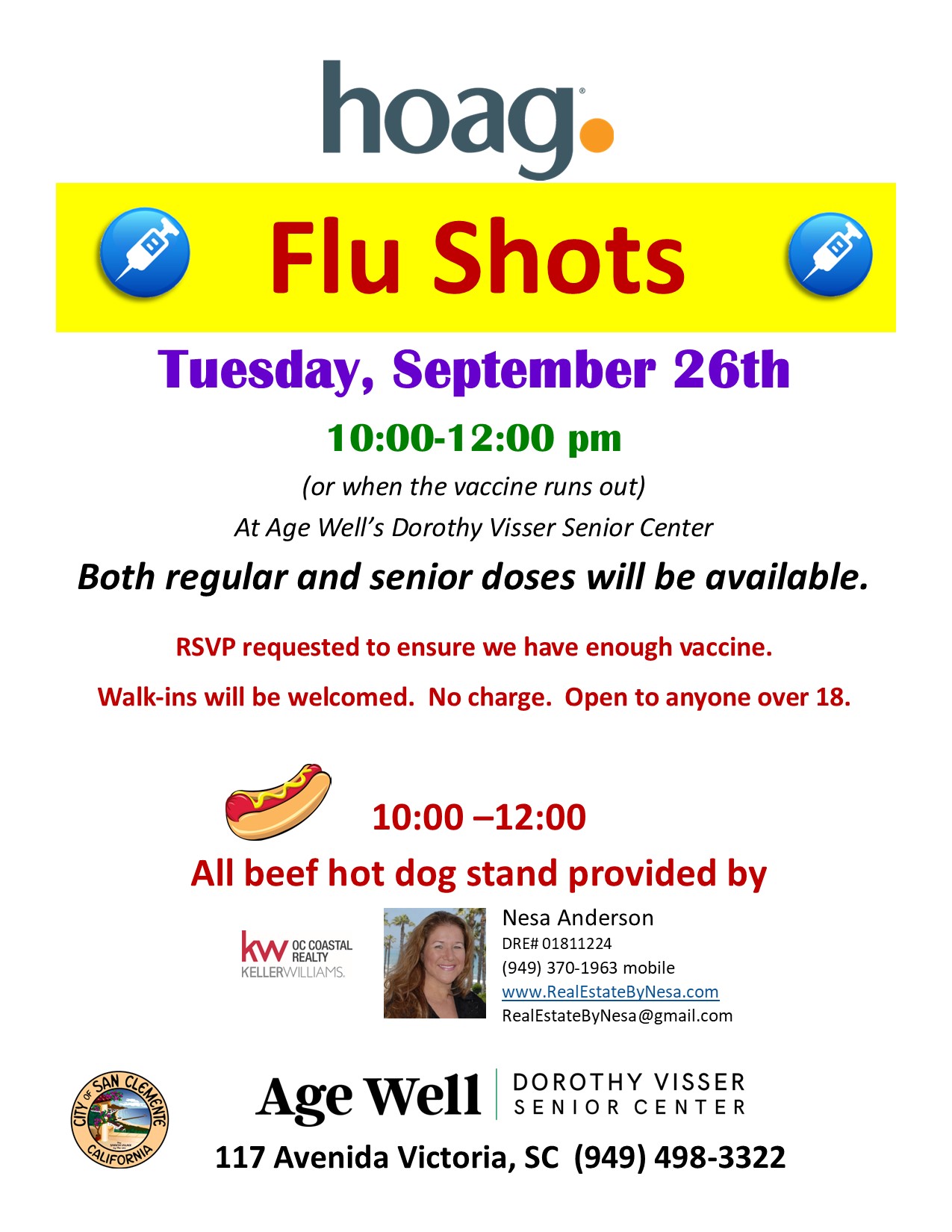 Join us September 26th between 10 AM to 12 PM to receive a flu shot. Hot dog stand provided by Realtor, Nesa Anderson.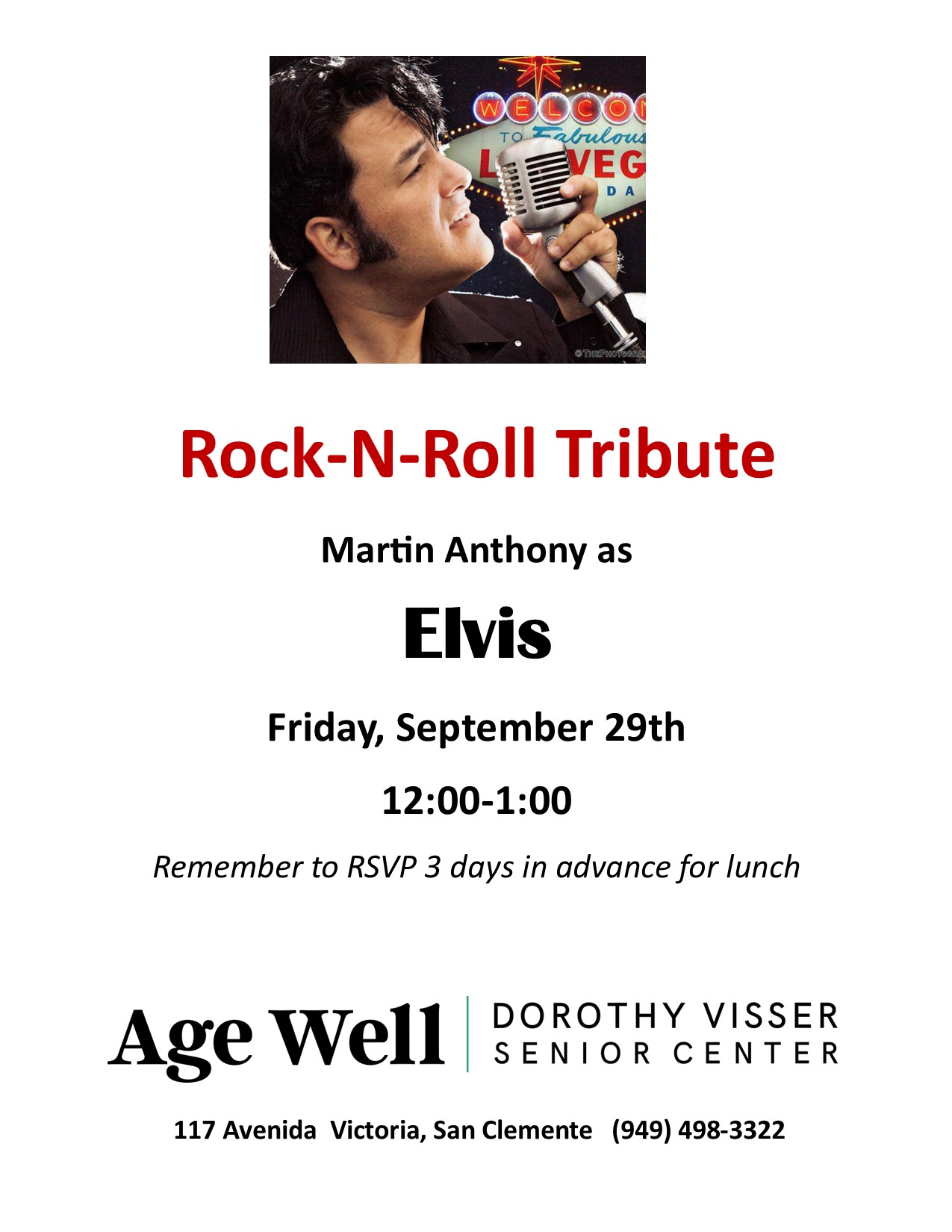 Join us September 29th for lunch and lyrics by the Harmonaires. 12:00 PM, please RSVP 3 days in advance.